Sleep Review's webinar How to Think Outside the Lab and Reach More People with Home Sleep Testing is now available for on-demand viewing.
The growth of home sleep testing (HST) for sleep apnea diagnosis poses unique opportunities and challenges. As more payors require increasing numbers of patients to utilize HST instead of in-lab polysomnography (PSG), savvy sleep labs and practices have responded by increasing their overall volume of sleep studies—which allows for financial success and for the personal satisfaction gained in helping more people identify and treat their obstructive sleep apnea.
As such, in this free 1 hour, 19-minute webinar hosted and moderated by Sleep Review, attendees will learn:
marketing efforts that work to find more high-risk people to test
best practices for enabling patients to quickly and efficiently complete their HST
the evolving roles of sleep techs in handling the increased volumes of daytime patient education and adapting to other HST-related changes
The on-demand version includes a recording of the live Q&A segment.
Speakers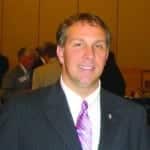 Robert Lindsey, MS, RPSGT
Vice President, Clinical Operations
NeuroSom Companies, Jasper, GA
Robert Lindsey, RPSGT, joined Sleep Review's editorial advisory board in 2004. After working in human resources at Memorial 3 years, he began a career in sleep medicine in 1991 at the Chattanooga-based hospital, where he was a night technologist from 1991 to 1998. From 1998 to 2015, he directed and managed large sleep disorders and neurophysiology programs, varying from 14 to 22 beds, and served as program director of the Tennessee Academy for Sleep Medicine from 2007 to 2011. He is now VP clinical operations of NeuroSom Companies, where he offers program management consulting, accreditation preparedness, and sleep disorders testing.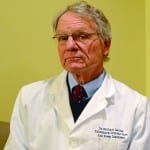 Michael Zachek, MD
Director, Physician Center for Sleep Disorders
The Graves Gilbert Clinic, Bowling Green, KY
Michael Zachek, MD, director of the physician center for sleep disorders at The Graves Gilbert Clinic, is board certified in internal medicine, pulmonary disease, critical care medicine, and sleep medicine. Zachek is also director of sleep at Ohio County Hospital and at Twin Lakes Regional Medical Center. He is a site visitor for the American Academy of Sleep Medicine (AASM), as well as an AASM Gold Standard Scorer. He is a board member of the Kentucky Sleep Society.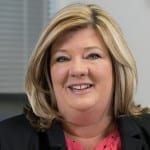 Laura Linley, CRTT, RST, RPSGT
Vice President, Clinical Operations
Advanced Sleep Management, LLC, Dallas, TX
The sleep career of Laura Linley, CRTT, RST, RPSGT, started in 1989 when she was invited to help establish a polysomnogram program of the respiratory therapy department of Rockford Memorial Hospital. She is now the vice president of clinical operations at Advanced Sleep Management, LLC in Dallas, which she also cofounded. She is a past president of the American Association of Sleep Technologists.
Sponsors
This webinar is sponsored by Philips Respironics, CleveMed, and Itamar Medical.


Twice as nice / Alice NightOne is the home sleep apnea testing (HSAT) solution that's leaving the competition behind. Philips Respironics home sleep testing devices are used by US sleep labs more than any other home testing manufacturer.*
To learn more about our latest solutions and how Philips can help you meet more of your business, clinical, and patient needs, call 1-800-345-6443, email: Respironics.sleepvip[at]philips.com or visit www.philips.us/alicenightone.
*2016 Philips sponsored market study, combined results Alice NightOne, Alice PDx, Stardust II

Expand the reach of your sleep lab with easy-to-use technologies and high quality mail order services.
Patients love the simplicity and ease-of-use of CleveMed monitors. Doctors and technologists value the high quality recordings of in-lab types of sensors, streamlined workflow, and the ability to add an optional mail order service. Whether you are trying to meet high patient demand in your clinics or reaching out-of-town patients, you can count on our technologies and services to expand your high quality sleep apnea diagnosis.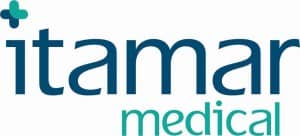 WatchPAT is an advanced and innovative home sleep testing device. It is as simple as a pulse oximeter and as accurate as PSG with hypnogram and total sleep time reporting.
WatchPAT, using the innovative PAT signal, is well validated versus PSG with multiple clinical studies and PAT recently was added to the AASM updated Clinical Practice Guideline for Diagnostic Testing. Thanks to its unique technology, WatchPAT is able to report hypnogram without the use of EEG including REM and sleep/wake, respiratory events, snoring level, body positioning and as well as is able to diagnosis Central sleep apnea.
Most importantly WatchPAT reports "true sleep time" for AHI calculation instead of total recording time, which prevents under diagnosis of the AHI index. It's reliable automatic scoring and auto generated sleep report feature saves you a valuable time and helps you to focus on your patients. You can reach your patients' data anytime and anywhere with our HIPAA secure cloud solutions.
With its easy to use design, there will be significantly less repeat tests—so your patients will love it.
Please visit our website for more information at www.itamar-medical.com.
The webinar originally aired on October 26, 2017.
Register to watch How to Think Outside the Lab and Reach More People with Home Sleep Testing (it's free!). *If you already registered to watch the event, simply enter and submit your e-mail address in the text box indicated. No need to re-register.