The Management Side of Sleep

I would like to introduce myself to Sleep Review readers and explain the purpose of this new column. I am the clinical director of a nationally accredited sleep laboratory and two nonaccredited laboratories (both hospital-based and freestanding) in a highly competitive metropolitan area. In addition to a full-time, clinical sleep disorders practice, I joined the American Academy of Sleep Medicine's accrediting body to be a site-visitor and an examiner for Part II of the board examination in sleep medicine. I am on the faculty of the Atlanta School of Sleep Medicine, and teach "The Business Practices of Sleep Medicine" to physicians and technicians. With my colleagues, we founded the Sleep Center Management Institute where we develop business protocols, marketing campaigns, and tools for sleep centers (both hard copy and electronic), and provide consulting services to physicians to help improve the efficiency and profitability of their sleep laboratories.
The need for information regarding the business side of sleep medicine is growing as quickly as the field itself. My hope is that the information in this column can help lead centers to greater profits and efficiency. Future columns will include the following topics: the pros and cons of the accreditation process; how to locate, train, and retain good technicians; budget development; cost structure analysis; quality assurance; program development; negotiating contracts; and reimbursement issues including billing and coding. I look forward to getting feedback surrounding the column and welcome any ideas for topics of interest.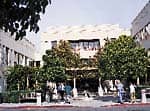 Michael J. Breus, PhD, ABSM, is a senior partner of the Sleep Center Management Institute, Atlanta; www.sleepcentermanagement.com; email: mbreus@Sleepcmi.com.