Today the sleep medicine industry faces challenging reimbursement guidelines that impact revenue. The industry is up against increased scrutiny from agencies that regulate appropriate coding and accurate claims. Heightened oversight from federal and local agencies adds to the need for medical records to be an accurate representation of the patient encounter. The use of correct coding to produce appropriate claims for billing is critical to reduce risk for denials and incorrect payments. To counter these challenges and increase revenue, sleep professionals must remain knowledgeable of coding and billing initiatives that aim to produce accurate, correct claims.
RAC AUDITS
The Recovery Audit Contractor (RAC) program is designed to reduce improper Medicare payments through review of claims. The audits are completed by contracted agents, who use proprietary software to identify the improper payments. They reference payment schedules, billing policies, and regulations as defined by Medicare to determine if there is a payment error. If a variance has been found during the RAC audit, the provider will receive a letter of notification if there is an over or under payment made to the provider.
RAC audits target a specific number of claims based on the number of providers in the practice submitting the claims. For instance, for a single practitioner, they may request 10 medical records per 45 days per NPI (National Provider Identification.) In a large group practice (16 or more individuals), 50 medical records per 45 days per NPI will be requested. They cannot go back to any claims earlier than October 2007 and may not review previously audited records. If the audit of the claims for payment identifies a trend of billing errors, the contractor may request the actual medical record to complete a second level of a more complex review for payment error.
If you disagree with the findings of the audit, you may file an appeal. The appeal process is time-consuming and requires attention to detail to develop a carefully defined response to the request for an audit. When you do receive a request for an audit, do not panic. Track your timeline and start gathering the records. Mail them in a timely manner. By all means, retain your own copies of all materials mailed to the RAC auditor and document all conversations with the agents in the event records are misplaced or conversations are inconsistent. Keep track of the results of the audit. Remember, the RAC contractor is paid a contingency percentage of their findings.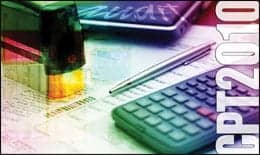 All staff and all practitioners need to be educated about RAC audits. Just as you have specific procedures to adhere to HIPAA standards, you have to develop specific procedures to respond to the request for records to comply with RAC audits. It is imperative that one individual in the practice be the coordinator to communicate with the RAC auditor and be responsible for coordinating the information flow within the specific time frames defined in the request for information.
To respond to the request for records in a timely manner, all office staff must be alert to the specific CMS mailing envelope used to send correspondence to the practice. This letter should be taken seriously when it arrives. For more information to learn more about RAC audits and the process for appeals, review this Web site: www.cms.hhs.gov/RAC/01_Overview.asp#TopOfPage.
The RAC audits are already being conducted regionally by a number of CMS-approved contractors. Now is the time to conduct audits of your records to be certain the documentation demonstrates medical necessity for diagnostic testing and the correct coding of actual services provided. Check your billing practices to ensure compliance with CMS documentation requirements, and verify that duplicate services are not being billed for the same date of service.
OIG
The Office of Inspector General (OIG) is the Health Care Fraud and Abuse Control program targeting coding and billing fraud. The OIG maintains a database of providers who are excluded from doing business with the federal insurance program. The agency monitors insurance claims to reduce the growing cost associated with medical identify theft.
As an agency of the federal government, they audit durable medical equipment (DME) services to determine their compliance with federal requirements for physician self-referral guidelines as defined in the Social Security Act. DME services are designated health services in accordance with Medicare requirements. Audits will target the appropriateness of physician self-referrals to DME suppliers in which physicians have a financial interest.
Prior to doing business with a provider or supplier, who will bill Medicare for rendered services, search the OIG Web site for excluded entities. Individuals who bill Medicare have the responsibility to be aware of any pending actions or confirmed exclusions of providers, employees, or suppliers with whom they conduct business.
Besides targeting the appropriateness of physician self-referrals to DME suppliers, the groundwork is being established for another focused oversight starting in 2011. As part of this initiative, the OIG will examine the appropriateness of Medicare payments for sleep studies.
Medicare pays for sleep studies for patients with symptoms of sleep apnea, narcolepsy, and certain parasomnias as outlined in your region's local coverage determination (LCD). Medicare payments have increased from $62 million in 2001 to $215 million in 2005. This dramatic increase in payments has contributed to increased scrutiny of payments for polysomnography and provider compliance with the CMS requirements for credentialing. There is increased likelihood that new performance requirements will be proposed for providers to be implanted in FY 2011.
Independent diagnostic testing facilities (IDTFs) will be under additional review of services and billing practices plus enrollment standards. A 2006 OIG review identified significant problems with IDTFs, resulting in improper payment of $71.5 million. In geographic areas with a high density of IDTFs, Medicare will review provider and service profiles and billing patterns. IDTFs must be in compliance with all applicable federal and state licensure and regulatory requirements for the safety of their patients. The IDTF is expected to provide complete and accurate information on their enrollment applications, and have the appropriate credentialed technical personnel to perform testing. IDTFs received about $1 billion in payments for sleep studies in 2007. This prompted Medicare to commence in 2010 a stringent review of IDTFs for compliance with the 14 enrollment standards defined by federal and state regulations.
CPT 2010
CPT 2010 lists several key revisions to the CPT codes for sleep studies. Presently, there is only one code listed in the CPT manual for unattended sleep study reimbursement: 95806: Sleep study, unattended, simultaneous recording of heart rate, oxygen saturation, respiratory airflow, and respiratory effort (eg, thoracoabdominal movement).
95806 is the current code listed in the CPT 2010 manual. Yet, there are important changes associated with using this code. Do not report 95806 with 93012, 93041–93227, 93228, 93229, 93230–93272, 0203T, or 0204T.
The last two codes mentioned above, 0203T and 0204T, are temporary codes and often referred to as Category III codes. A temporary code is used by the AMA to monitor a new CPT code associated with a procedure for determining the clinical use. Essentially, the AMA is developing a profile of the code to assess if or when it will be converted to a Category I code, and if and when there will be an associated fee schedule for this code. In other words, a temporary code will not be reimbursed until it is transferred to the Category I status. New Category III codes are released semiannually on the AMA/CPT Web site and published annually in the CPT codebook. Current changes are available at www.ama-assn.org/go/cpt.
There are differences between codes 0203T and 0204T. The CPT 2010 manual in its errata lists this detail for 0203T: For unattended sleep study that measures heart rate, oxygen saturation, respiratory analysis, and sleep time, use 0203T.
The intent in this code is to report an ambulatory sleep study recording three physiologic parameters and sleep time. Providers are instructed not to report ECG monitoring, actigraphy, sleep study, or code 0204T separately. The CPT manual provides this clinical example to warrant the use of the unreimbursed code 0203T: "55 year old man with fatigue, prominent snoring, complains of difficulty sleeping and who has a BMI of 33 is evaluated with an unattended sleep study."
CPT defines reporting of 0204T for unattended sleep study that measures heart rate, oxygen saturation, and respiratory analysis. Parenthetically, the definition of respiratory analysis is stated as "(eg, by airflow or peripheral arterial tone)." The difference when using this code is the lack of reporting sleep time. A clinical example to warrant the use of this code in the CPT manual is "55 year old man with prominent snoring, excessive daytime sleepiness, whose wife reports he has nocturnal gasping and who has a BMI of 33 is evaluated with an unattended sleep study."
Codes 0203T and 0204T must adhere to the same monitoring and recording requirements as other sleep studies—recording of sleep for 6 hours or more and interpretation and reporting of the test by the physician. If the study is completed for less than 6 hours, report the encounter as an unlisted procedure code without appending modifier 52 (reduced service). This type of study will need a letter sent with the claim to explain the reason for reduced length of recording the unattended sleep study.
To summarize the differences, the code 95806 requires monitoring and reporting of respiratory effort plus the other parameters as defined in the code; 0203T requires the reporting of sleep time in addition to the other parameters as defined in the code when compared to 0204T. Recognizing the benefits of unattended sleep studies, the AMA introduced these two CPT codes in the Category III section to monitor use, clinical application, and outcome of testing.
Providers for care in sleep medicine have to be alert to these changes and prepare for all of them. Take time to update all your encounter forms, databases, and spreadsheets. Edit your billing system and update any reference documents used to enter codes for billing. Now is the time to educate office staff and clinical staff to improve documentation in accordance with payor requirements. Reach out to your payors to discuss respective coding and billing perspectives they require to increase revenue and decrease denials.
---
Kathryn Hansen, BS, REEGT, CPC, is director of the Sleep Wellness Center for a large hospital in Kentucky, and advisor to the Atlanta-based Sleep Center Management Institute. The author can be reached at [email protected].