Practical solutions can help patients prescribed CPAP maintain their equipment by replacing key device components, thereby maximizing therapeutic outcomes.
For obstructive sleep apnea (OSA) patients, proper maintenance and the timely replacement of CPAP supplies are essential for proper operation, successful treatment, and preventing illness. This article will examine the obstacles patients face in the replacement of CPAP parts and supplies and will discuss practical solutions to help patients care for their equipment.
Importance of Equipment Replacement
In order to prevent patient illness and maximize therapeutic benefits, it is essential for patients to understand the importance of CPAP maintenance and the replacement of parts and accessories.
The life of CPAP supplies depends on the brand and style, the frequency of use, and how well a patient cares for them. However, even with proper cleaning, parts can eventually grow bacteria and make a user sick if not replaced regularly. In addition, CPAP supplies, such as the mask, headgear, and tubing, can degrade over time. Annie McBride, senior manager, resupply, ResMed, says, "Masks and their accessories have a finite lifespan, and replacing them as directed can help ensure proper usage, enabling patients to receive therapy as intended."
Masks and headgear tend to last 3 to 6 months depending on factors such as climate and cleaning methods. With constant use and routine cleaning, the mask becomes less effective and threatens comfort, compliance, and even the health of a patient, according to The CPAP Shop. Cheryl Iodice, vice president field marketing, North America, Philips Healthcare Systems, says, "If a patient is not replacing his/her mask on a regular basis, it can potentially affect the effectiveness of the therapy being delivered."
In addition, cushions tend to lose their seal with repeated use, and dirty filters can cause damage to the device. If dust and other contaminants build up in the filters, it may cause the CPAP to overheat and damage the motor over time. Eric Cohen, president and cofounder of National Sleep Therapy (NST), says, "Patients…should understand that replacing certain parts of their CPAP equipment is instrumental to optimizing the efficacy of their therapy."
Obstacles to Replacement
Communication
Patients prescribed CPAP for the treatment of OSA may encounter different challenges when it comes to equipment maintenance and the timely replacing of parts. One potential obstacle is general confusion as to where to order replacement parts and accessories. Proper education and information from the prescribing provider can help eliminate this confusion. Iodice says, "Ideally, the clinical experts at both the durable medical equipment (DME) and sleep center should educate patients upon setup about the importance of replacement supplies and ensure that patients understand how to contact the DME when they think they may need new equipment."
Helen A. Emsellem, MD, director of The Center for Sleep and Wake Disorders in Maryland and National Sleep Foundation (NSF) board member, advises patients to clarify "if they're receiving their equipment through a DME or through a sleep doctor operating as a DME. Practitioners can be proactive about providing patients with their DME company's contact information as well." Basically, if there is confusion on who provides replacement parts, patients should check with their sleep doctor or prescribing doctor, according to Emsellem. Patients can also check with their insurance company to determine who their preferred vendor is or check their CPAP itself, which is often labeled with the DME's information.
Communication between a patient and the healthcare provider about alternative options and programs that may aid the patient in timely replacement of parts may be another factor. McBride says, "One of the main factors we've seen is lack of communication. Many patients are not aware of programs available to help them resupply their equipment automatically. Some OSA patients do not even know they can replace their masks."
A nationwide survey commissioned by ResMed found that among 300 sleep apnea patients, two-thirds of nonfrequent suppliers were not aware of the option to enroll in a resupply program, but more than half said they would have liked the option, McBride says.
Another reason CPAP mask users may not promptly replace equipment is simply being unaware that the mask is damaged. Emsellem says, "Sometimes patients do not feel there is anything wrong with the mask, and if they have been taking care of their equipment, they may not need to replace as frequently." Proper education from the healthcare provider as to equipment maintenance may aid in timely replacing of parts and maximize therapeutic outcomes for the user.
Money
CPAP equipment can be expensive, and for those with limited financial means or no insurance, money is a significant obstacle in replacing parts. Tracy Nasca, executive director of the American Sleep Apnea Association (ASAA), says, "For me, it always comes back to patient education. If patients really understood the vital importance of the necessity of timely replacements, I believe they would find a way to pay for them….Yes, the equipment is expensive, and that alone should be an incentive to replace tubing and filters to lengthen the life of the machine."
Katherine Duarte, product manager, Fisher & Paykel Healthcare, says, "For patients who are challenged with tough economic times, it is crucial to explain the importance of not only cleaning the equipment, but also practicing good hygiene. For example, washing lotions off the face before commencing therapy, as the accumulation of oils on one's face can lead to further deterioration of the mask."
Insurance benefits can frequently be a source of confusion for patients and may also prevent them from replacing parts. Most insurance policies cover CPAP, but coverage varies from policy to policy. According to Iodice, a number of patients may not realize their insurance benefits allow them to replace their mask and accessories on a regular basis. She says, "The timing and frequency of replacement cycles vary from payor to payor. Patients should become familiar with their specific insurance carrier's policy, as many insurers provide reimbursement for new supplies to patients to help them maintain optimum therapy and compliance."
Practical Solutions to Promote Compliance
The proper maintenance of CPAP equipment and supplies by users is essential to benefiting from the therapeutic outcomes and avoiding negative health consequences associated with damaged, worn, or ill-functioning CPAP machine parts. According to The CPAP Shop, with more effective technology, abundant choices, and reduced cost, CPAP patients should understand the basics of effective therapy in order to eliminate the potential health risks associated with use of CPAP equipment. As such, there are several different solutions available for patients and suppliers to aid in the timely replacement of parts and equipment.
Auto Refill Programs and Manufacturer Reminders
Auto refill, or resupply, programs are offered by DMEs and manufacturers and are sensible approaches to help patients properly maintain their CPAP equipment. Resupply programs can include reminders from equipment providers to prompt the patient to reorder supplies on schedule.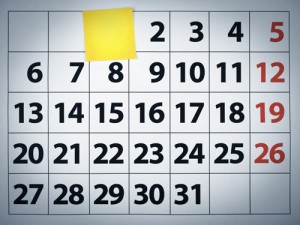 Nasca says, "I like the [auto refill] programs where patients can opt in to receive auto replacements. This step serves as an education piece in the learning process about the necessity of timely replacement and provides the perfect opportunity to inform patients when their insurance will cover replacement cushions, masks, filter, and tubing."
For DMEs and home medical equipment companies (HMEs), McBride says, "Implementing a resupply program may require adding new skills to an organization, but the healthy return that follows will make the investment worthwhile." She adds that HMEs have a variety of options for implementing resupply, whether it be in-house or with a third party. Regardless of the option selected, "patient management, patient outreach, and order fulfillment are the three pillars of a successful program," McBride says.
Cohen says, "While a resupply program may be difficult and complex for the DME to execute flawlessly, not doing so is a disservice to the patient."
Duarte says an effective resupply program requires several considerations and finding the solution for a business is dependent on staff, financial resources, and patient demographics. Duarte says, "Currently, there are several companies in the market that promote and provide the service for outgoing/incoming pre-recorded voice recognition calls. Some call center services also have e-mail and texting capabilities. The more conduits available to connect with a patient, such as e-mail, texting, and calls, the more chance of success."
Kelly Rudolph, president of mask manufacturer Hans Rudolph Inc, says, "The DME/home care dealer can call each OSA patient at 3 months and 6 months (or whatever reimbursement period their insurance allows) and tell them it is time to replace their components or full assembly and give them the ordering part numbers." Rudolph adds that the provider can even enter the order while the patient is on the phone with them.
One such reminder program is Philips' medSage Resupply service, which offers features to assist a DME in reminding patients that they may be eligible for CPAP supply items, such as a replacement mask. According to Iodice, "DMEs use the program to communicate with patients through a variety of methods including interactive voice response (IVR), live calls, e-mails, letters, and texts, to name a few."
Overall, auto supply programs and provider reminders can be equally beneficial for patients and manufacturers. Iodice says manufacturer reminder services are "intended to help patients get the right supplies when they are needed and to help the home care provider efficiently meet the ongoing needs of their patients."
Patient Education
Patient education can be one of the most essential solutions to aid patients in CPAP maintenance, particularly when a patient is initially prescribed therapy. Cohen says, "The most important solution is proper patient education at the time of CPAP setup. When patients are given appropriate education right from the start, their compliance is better and their engagement and understanding of the entire CPAP system is better….These patients who are more knowledgeable and engaged in their therapy will be more diligent in replacing the supplies that most impact the performance of their therapy."
NST reaches out to patients on a monthly basis with informative newsletters, supply eligibility, and clinical outreach calls when needed, Cohen says, adding, "This high engagement approach to sleep care builds a relationship with the patient."
Offering a comprehensive explanation of device aftercare is also key to helping patients properly care for their equipment and making them aware of when parts are in need of replacing. According to Nasca, "The prescribing physician, sleep lab, equipment provider…should be responsible for letting the patient know how the aftercare service works. Next, when the patient is provided that first issue of equipment, the provider should again go over the protocol and what each of their responsibilities is."
In addition to healthcare providers, home care providers also have the opportunity to educate patients in order to improve compliance. Iodice asserts that home care providers should educate OSA patients upon therapy setup that they may qualify for mask, cushion, and accessory replacements as part of their insurance benefits. Iodice adds that providers can educate their patients on signs that their CPAP mask, or other accessories, needs replacing.
Duarte says, "The best time for the patient to receive education is during setup. As part of a DME's process, patients can be provided with helpful tools such as user guides on how to clean and maintain their mask. Furthermore, depending on how resupply is being managed, patients should be informed that they will be receiving calls regarding resupply."
Overall, Nasca says, "The more patients understand their sleep apnea condition, its life-threatening nature, and the importance of treatment, they will surely become more involved in their care." McBride echoes the sentiment, saying, "Education is key to getting patients brought into resupply. Communicating the importance of mask replacement and informing patients of their options will go a long way."
Aid and Assistance Programs
Assistance programs are an excellent option for patients with limited income, no insurance, or limitations in insurance coverage. One such program is the ASAA CPAP Assistance Program, which provides help for diagnosed sleep apnea patients who have no insurance, have high insurance deductibles, or through financial hardship cannot afford this critical and life-saving medical equipment. Nasca says, "Our program offers an initial package of flow generator, mask, tubing, filter, and carry case." Beyond the initial supply provided, a patient will be responsible for buying resupplies from a local provider.
Another assistance program is Awake in America, a national nonprofit based in Philadelphia. This group offers assistance for people with sleep disorders, such as sleep apnea, by providing donated CPAP machines and other necessary therapeutic equipment through programs like the Sleep Study Relief Program. This program is designed to assist people who need them but who do not have insurance or the financial means to pay for equipment.
Additional programs available for individuals unable to obtain their own CPAP machine and supplies may be found at local sleep disorder centers, which are commonly found in major hospitals throughout the United States, according to an EHow.com article. A number of these centers have programs that can provide CPAP therapy equipment for individuals unable to acquire their own.
Breathing Easy with CPAP Therapy
For those who suffer from sleep apnea, CPAP therapy can have significant benefits, but only if used correctly and if users properly maintain their equipment. Timely sleep apnea therapy equipment replacement is an important part of helping patients stay comfortable and compliant. Patients prescribed CPAP therapy may encounter different obstacles to appropriately maintaining their equipment, but through sensible solutions—such as comprehensive patient education, assistance programs, and auto refill programs and reminders—patients can reap the maximum therapeutic benefits and get a good night's rest.
Cassandra Perez is associate editor of Sleep Review. CONTACT cperez@allied360.com.