Communication Plus Education Equals Cooperation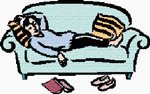 I would like to take this opportunity to share with you some of my personal highlights from this year's joint meeting of the Academy of Dental Sleep Medicine (ADSM) and Associated Professional Sleep Societies (APSS). The ADSM meeting began with a full day of hands-on clinical courses and culminated in the ADSM/APSS joint-session half-day postgraduate course, "Updates in Dental Sleep Medicine." The distinguished faculty for this meeting came from around the globe and represented the best in the field of sleep. You can visit the ADSM Web site ( www.dentalsleepmed.org ) to view pictures and highlights of the meeting.
On Sunday morning I attended the Sleep Unity Council meeting representing the ADSM. I sat with representatives from nearly every sleep-related organization you could think of. The meeting was hosted and was chaired by the American Academy of Sleep Medicine's president, John Sheppard. Its purpose was to open a dialogue to explore ways to develop, and improve working relationships between the different groups and to develop strategies to promote public and professional awareness, education, and research in sleep.
I did have an opportunity to share the mission and vision of the ADSM with the group and had a meaningful exchange with David Dinges (president of the Sleep Research Society and keynote speaker at the APSS meeting), which demonstrated the importance of such a gathering and the benefits that could be achieved from such cooperation.
The half-day session allows everyone involved in the treatment and/or study of sleep disordered breathing (SDB) to learn about dental sleep medicine. The final presentation was given by Jack Gerschman, BDSc, PhD, who traveled from Australia, to present an impressive study of 134 patients with SDB who demonstrated the efficacy of oral appliance therapy. Results showed 90% compliance and 82% efficacy in an unselected group of patients including severe apneics over a 2-year period.
On Tuesday, I had the opportunity to present "How Dentistry Can Help Manage Your Patients with Sleep Disordered Breathing" at the Association of Polysomnographic Technologists' 24th Annual Meeting. By a show of hands, two things were clear: most of the sleep centers represented have not had the opportunity to work with a dentist trained in dental sleep medicine, and patient management and follow-up remain a challenge. I demonstrated the ways in which a dentist trained in dental sleep medicine can become an invaluable asset as part of the sleep team assisting in the recognition, treatment, and long-term care of patients with SDB.
What I witnessed at this year's show was an interaction, awareness, and appreciation of the advantages attained by working together. And on that note, I urge you to start making your plans for next year's meeting in Chicago.
Don A. Pantino, DDS, is president of the Academy of Dental Sleep Medicine; associate clinical professor at the State University of Dentistry and Medicine at Stony Brook, NY; and a member of Sleep Review's Editorial Advisory Board.