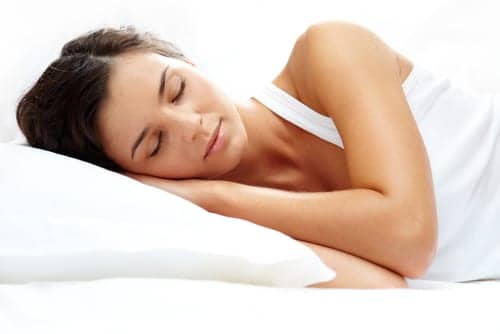 Intermezzo (zolpidem tartrate) sublingual tablets CIV significantly reduced the time to return to sleep as compared to placebo in patients with primary insomnia characterized by middle-of-the-night awakenings, according to a study published in the February issue of SLEEP.
"In this outpatient pivotal trial, patients taking Intermezzo reported significantly reduced time to return to sleep than those taking placebo, which confirms that patients who wake in the middle of the night and have difficulty returning to sleep have an important treatment option to consider," said study author Thomas Roth, PhD, director of the Sleep Disorders and Research Center, Henry Ford Hospital, Detroit.
In the double-blind, 4-week, placebo-controlled study, 295 adults with primary insomnia and difficulty returning to sleep after a middle-of-the-night awakening were randomized 1:1 to 3.5 mg of Intermezzo or placebo as needed. It should be noted that while all subjects in the Intermezzo group took 3.5 mg tablets, the approved dosage strength for women is 1.75 mg.
The study found that Intermezzo significantly decreased patient-estimated latency to sleep onset following the middle of the night awakening over 4 weeks when compared to placebo. Patients in the Intermezzo group took the drug on 62% of the nights throughout the 4-week period and the placebo subjects took study medication on 64% of the nights. Adverse events occurred at a rate of 19.3% in both groups. The most commonly observed adverse reactions were headache, nausea, and fatigue.
Intermezzo is a prescription sleep aid approved by the US Food and Drug Administration (FDA) for the treatment of insomnia when a middle-of-the-night awakening is followed by difficulty returning to sleep, and the patient has at least 4 hours of bedtime remaining before the planned time of waking.