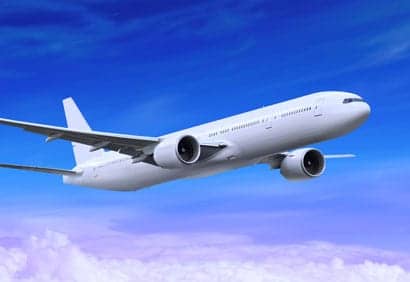 The Federal Aviation Administration (FAA) will put its controversial sleep apnea policy on hold, opting instead to work with stakeholders to find a way to address concerns about undiagnosed sleep disorders in pilots.
Federal Air Surgeon Fred Tilton contacted the Aircraft Owners and Pilots Association (AOPA) on Thursday, December 19, to say that the FAA would not move forward with implementing the policy, which is a reversal from statements made on December 12 when the FAA said the policy was a "process enhancement" and would move forward in January.
"This is an important win for the aviation community, and we appreciate the FAA's willingness to step back from its previous position, open discussions with stakeholders, and find a better path forward," says AOPA President Mark Baker in a release. "We look forward to collaborating with the FAA to resolve their safety concerns in a way that makes sense."
AOPA has vocally opposed the policy, which would require sleep apnea testing and, if necessary, treatment for all pilots with a body mass index (BMI) of 40 or higher. Under the policy, testing would later expand to include more than 120,000 pilots with a BMI of 30 or greater. Air traffic controllers also would be affected.
The issue was discussed during a December 18 meeting between Baker and FAA Administrator Michael Huerta. On December 12, Baker wrote to Huerta urging him to withdraw the policy and use the rulemaking process to develop any new requirements regarding sleep disorders.
The National Business Aviation Association (NBAA) applauded the decision. "We have learned that, shortly after the new year gets under way, the FAA will bring together organizations, including NBAA, to discuss the sleep apnea issue, and hear the significant concerns we have with the agency's plans," says NBAA President and CEO Ed Bolen in a release. "We think that's an appropriate step, because in business aviation, flying is often how a person makes a living, and the agency's screening plans would have a significant impact on many of those professionals. The FAA needs to hear our concerns, and we look forward to sharing them directly with the agency."
Thursday's announcement does not affect a bill (HR 3578) that would require the FAA to use the rulemaking process before implementing any new policy related to sleep disorders. HR 3578 has passed out of committee and is ready to move through the full US House of Representatives. A similar bill for the trucking industry was signed into law on October 15.