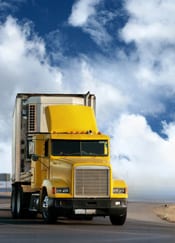 Long distance commercial drivers who consume caffeinated substances are significantly less likely to crash than those who do not, even though they drive longer distances and sleep less, according to a new case-control study by researchers from Australia.
Drivers who consumed caffeinated substances such as coffee or energy drinks, in order to stay awake while driving, had a 63% reduced likelihood of crashing, compared with drivers who did not take caffeinated substances.
The case-control study was conducted between 2008 and 2011 in New South Wales and Western Australia. Participants were long distance drivers whose vehicle mass was at least 12 tons. The study compared 530 drivers who crashed their vehicle while on a long distance trip (cases) with 517 drivers who had not had a crash in the previous 12 months (controls).
According to the study, 43% of drivers reported consuming substances containing caffeine, such as tea, coffee, caffeine tablets, or energy drinks for the express purpose of staying awake. In addition, 3% reported using illegal stimulants such as amphetamine ("speed"), methylenedioxymethamphetamine (ecstasy), and cocaine.
"The study shows that the consumption of caffeinated substances can significantly protect against crash risk for the long distance commercial driver," said lead author Lisa Sharwood, a research scholar with The George Institute at the University of Sydney. "The benefit, however, is likely to be short-lived. Having regular breaks, napping and appropriate work schedules are strongly recommended in line with national fatigue management legislation for heavy vehicle drivers."
Researchers believe drivers are making behavioral adaptation in order to manage their fatigue. "This may seem effective in enhancing their alertness, but it should be considered carefully in the context of a safe and healthy fatigue management strategy; energy drinks and coffee certainly don't replace the need for sleep," Sharwood said.
The full study is available on the BMJ Journal website.