Jazz Pharmaceuticals commenced construction of a manufacturing and development facility to be located on a 17-acre site in Monksland, County Roscommon, approximately 75 miles east of the company's Dublin headquarters. This is the first manufacturing facility to be built by Jazz Pharmaceuticals.
"Today marks a milestone for Jazz Pharmaceuticals as we break ground in Ireland and begin, for the first time, construction on a manufacturing and development facility," says Bruce Cozadd, chairman and chief executive officer of Jazz Pharmaceuticals plc, in a release. "This investment not only strengthens our international manufacturing capabilities, but importantly represents our commitment to expanding our presence in Ireland. We are grateful for the partnership of Ireland's Industrial Development Authority and Roscommon County Council who helped make this project possible."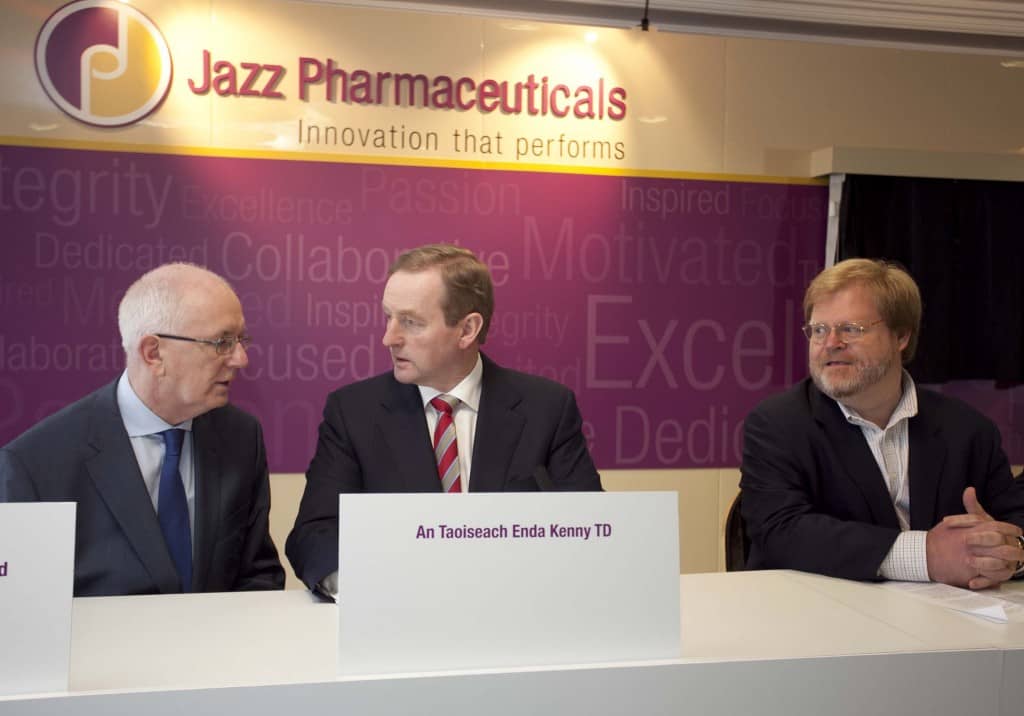 Members of the Board of Directors and employees of Jazz Pharmaceuticals were joined by the Taoiseach (Prime Minister) of Ireland, Enda Kenny TD, and Barry O'Leary, CEO, Ireland's Industrial Development Authority (IDA Ireland), during a ground-breaking ceremony. At the ceremony, Cozadd outlined the company's plans to commence construction immediately, with an anticipated completion date in 2016. Jazz Pharmaceuticals expects to invest approximately $60–$68 million (€45–€50 million) in construction, development, and personnel costs to build and open the 5,100-square-meter facility. The investment is being supported by the Irish Government's Department of Jobs, Enterprise and Innovation through IDA Ireland.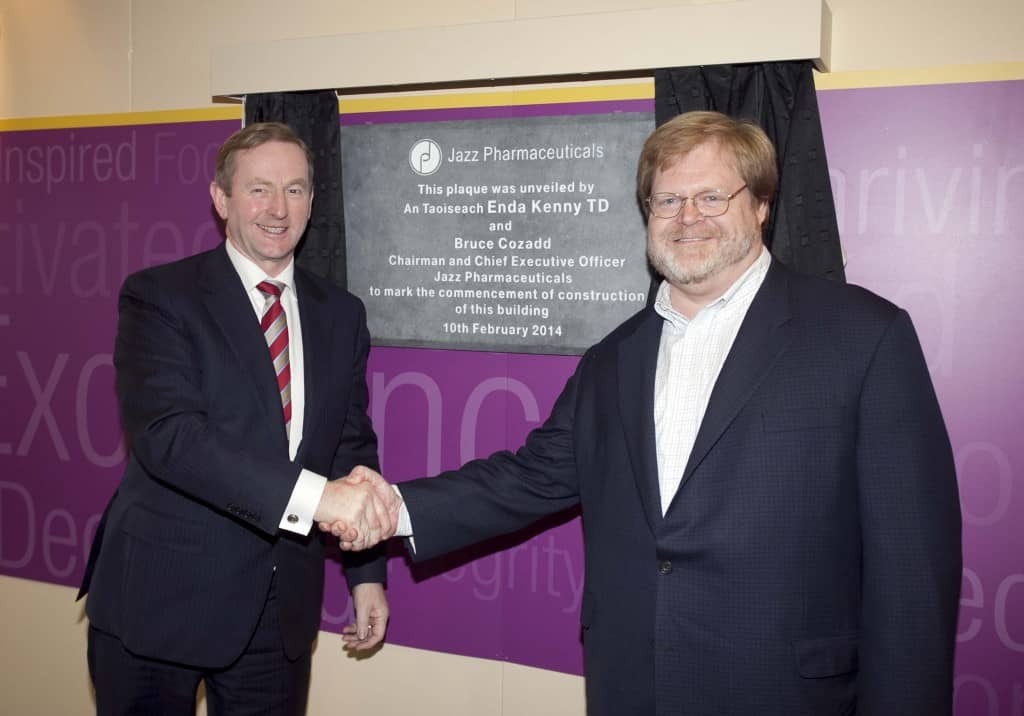 "Jazz Pharmaceuticals' decision to build a manufacturing site in Ireland is testament to the excellent reputation Ireland has as a global location for biopharmaceutical development and manufacturing," says Barry O'Leary, CEO IDA Ireland. "This is a strategically important development for Jazz Pharmaceuticals and Ireland is well placed to support manufacturing for the company's growing commercial portfolio."