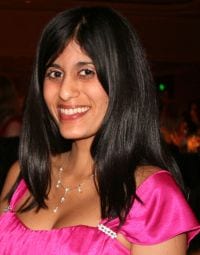 During my decade in trade publishing, no matter the specific subjects covered in the magazine's pages, my primary motivation as a writer and editor has stayed consistent: to help hard-working professionals succeed in their fields. I love it when I can offer you a piece of advice to make your day go more smoothly or a tip that'll allow you to work smarter, not harder. (The latter is a personal motto of mine as well!) I most recently worked as managing editor for a business-to-business magazine whose audience comprised entrepreneurs, and I began my career as a reporter, writer, and editor for a publication geared toward retail designers. I am thrilled to now take the reins as editor of Sleep Review.
In replacing Frank Holman as the editor of the premier trade magazine for sleep medicine professionals—I was fortunate enough to interview with him for this position—I know I've got big shoes to fill. I'm energized at that prospect and by the idea of learning more about sleep disorders and the latest in diagnostic and treatment technologies. I'm also motivated by the prospect of meeting all of you, dear readers, so please reach out to me anytime.
I'm looking forward to meeting you at tradeshows, to getting an e-mail from you when an article helps you diagnose a patient, and even to having a phone conversation about why you didn't like an article (yes, I want to hear from you when you're upset at Sleep Review too, though I hope those occasions are very few and far between). Most of all, I want to hear from you when you're doing something innovative in your practice that you think we should write about, or when you're facing a difficulty (like lower insurance reimbursements for your services) and want us to do an in-depth report on the issue. Because in my years in the industry, that's another lesson I've learned: the best ideas always come from the magazine's readers, the true experts who keep a magazine on its toes.
— Sree
Contact Sleep Review editor Sree Roy at sroy@allied360.com and at (424) 244-1610.