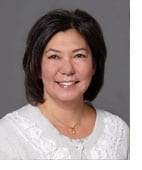 The Board of Registered Polysomnographic Technologists (BRPT) named Theresa Krupski, RPSGT, RRT, President of the Board of Directors. Her two-year term as President begins this month. Krupski has been a member of the BRPT Board since 2010 serving as Chair of the Scholarship Committee, the Volunteer Committee, an active participant on the Exam Development Committee, and this past year as President-Elect. Krupski is the program director for Electroneurodiagnostic Technology at the Community College of Denver.
"It's an honor to be elected President of the BRPT Board," Krupski says in a release. "Under Cindy's leadership—and other past presidents—the Board has accomplished a tremendous amount–the forward momentum is exciting." Krupski recognized the contributions of Immediate Past-President Cindy Altman, noting expanded legislative and regulatory efforts to increase recognition and awareness of BRPT certifications; the hiring of a dedicated Resource and Education Director to improve and enhance examination materials and educational offerings; revisions to examinations and eligibility criteria to reflect current trends, including new exam blueprints, a new international candidate pathway, and the Sleep Technology Approved Resource program; and the launch of the Clinical Sleep Educator certificate program and a new credentialing examination for Certification in Clinical Sleep Health, which will be offered for the first time in the spring/summer.
Current Board member Angie Marczali, RPSGT, RRT, received the 2013 BRPT President's Shining Star Award in November for her dedication and outstanding service to the organization.
The change in Board leadership takes effect this month, and an official installation will take place at a BRPT Board meeting in McLean, Va, on March 22, 2014.
A new Board member was also added: Jessica Schmidt, RPSGT, RST, manager of the Sleep Disorders Center at MedStar Georgetown University Hospital in Washington, DC. Continuing members of the board are Donna Arand, PhD; Charles Atwood, MD; Helen Driver, PhD, RPSGT, DABSM; Daniel Goya-Lane, RPSGT; Sherry Johnston; Deb Kovacs-Sturdevant, RPSGT, RRT; Angie Marczali, RPSGT, RRT; and Daniel Mobley, RPSGT.
Headquartered in the Washington, DC metropolitan area, the BRPT is an independent, nonprofit certification board that cultivates the professional and ethical standards for polysomnographic technologists. In addition to administering the RPSGT and CPSGT exams in the United States and internationally, the BRPT also maintains the RPSGT registry and CPSGT roster.