The American Association of Sleep Technologists designates this educational activity for a maximum of 0.5 AAST Continuing Education Credits. Individuals should claim only those credits that he/she actually earned in the educational activity. (You must tune in live to at least the first 35 minutes of the webinar to earn the 0.5 credit.)
Register for the free Sleep Review webinar "Insomnia Therapies, from CBT-I to Pharmaceuticals" to be held on Wednesday, May 13 at 1 pm Eastern Time/10 am Pacific time.
Join Sleep Review's editor and three insomnia experts in a free webinar that delves into this common sleep disorder. Insomnia therapies range from cognitive behavioral therapy (CBT-I) to a wide range of pharmaceutical options, and the presenters will help you sort through the various therapeutic choices. The hour-long webinar will also give you an opportunity to ask the speakers your questions on insomnia therapies.
In this webinar, you will learn:
Scope of the insomnia problem in the United States
Advantages and disadvantages of CBT-I
Advantages and disadvantages of pharmaceuticals
Speakers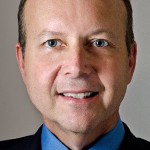 Russell Rosenberg, PhD, DABSM
Founder & Director
The Atlanta School of Sleep Medicine and Technology
Russell Rosenberg, PhD, DABSM, is the founder and director of the Atlanta School of Sleep Medicine and Technology. A clinical psychologist and board certified sleep specialist, Rosenberg lectures and teaches internationally on a range of sleep medicine topics. His areas of expertise include insomnia and disorders of excessive daytime sleepiness. In addition to teaching, he is actively involved in clinical research at NeuroTrials Research Inc.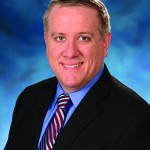 Emerson M. Wickwire, PhD
Director, Insomnia Program
University of Maryland School of Medicine
Emerson Wickwire, PhD, is director of the Insomnia Program and assistant professor of Psychiatry and Medicine at the University of Maryland School of Medicine. He is a recognized expert in the nondrug treatments of sleep disorders and leveraging technology to improve patient care in medical and organizational settings. Wickwire is a member of Sleep Review's editorial advisory board.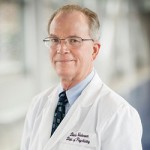 David N. Neubauer, MD
Associate Professor, Psychiatry and Behavioral Sciences
Johns Hopkins Medicine
David N. Neubauer, MD, is associate professor of Psychiatry and Behavioral Sciences at the Johns Hopkins University School of Medicine and associate director of the Johns Hopkins Sleep Disorders Center. He is a fellow of the American Academy of Sleep Medicine and the American Psychiatric Association. He is the author of the Understanding Sleeplessness: Perspective on Insomnia published by the Johns Hopkins University Press.