Sleep Review's webinar "Insourcing Versus Outsourcing Home Sleep Testing" is now available for on-demand viewing. In the 75-minute free webinar, Sleep Review's editor and three experts delved into different home sleep testing (HST) models. HST is here to stay, so this webinar will help you sort through your sleep center's options for incorporating it into your business strategy. The on-demand version includes a recording of the live Q&A segment.
Watch the Webinar to Learn:
Trends in the HST landscape
Advantages of running your own sleep lab HST program and how to get started
Advantages of outsourcing your program and criteria to consider when selecting a vendor
Insourcing Versus Outsourcing Home Sleep Testing from Allied 360 on Vimeo.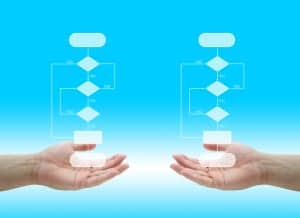 Presenters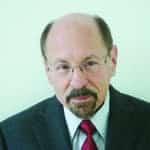 Ed Michaelson, MD FACP FCCP FAASM
Diplomate in Sleep Medicine
Edward D. Michaelson, MD, is board certified in pulmonary medicine, internal medicine, and sleep medicine and is a fellow of the American College of Physicians, the American College of Chest Physicians, the American Academy of Sleep Medicine, and is a member of Sigma Xi. He is the author of over fifty scientific publications and is a regular contributor to Sleep Review and a member of its editorial advisory board. Dr. Michaelson has developed a cost effective total sleep apnea solution that provides home sleep testing, CPAP, and compliance monitoring to physicians, dentists, insurance companies, municipalities, and the commercial transportation industry and appears regularly as a guest host on a nationally broadcast XM radio talk show for the trucking industry.

Robert Miller, RPSGT, RST
Vice President of Operations
SleepWorks | MedBridge Healthcare
Robert Miller has been a staunch advocate of sleep medicine for more than 20 years, with a unique clinical focus on both sales and operations. Miller, credentialed both as an RPSGT and an RST, is actively involved with various sleep associations and serves as the President of the Carolina Sleep Society. Prior to joining MedBridge in 2013, Miller served as a Senior Clinical Sales Specialist for Philips Respironics. He has also served as the National Director of Sleep Services for MedCath Partners. He began his career in sleep medicine at Carolinas Medical Center before being hired by Presbyterian Hospital to lead a multi-site, 24-bed sleep operation.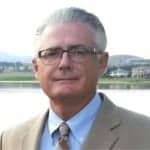 Terry Crabtree
Managing Partner
Health Strategy Partners
A seasoned healthcare executive with over 30 years of industry experience, Terry Crabtree has a demonstrated ability to develop organizations and people, improve performance, and increase value. Crabtree has a unique set of experiences working with payors and providers including healthcare systems, academic medical centers, hospitals, medical groups, and ancillary services providers. This broad range of experience allows Crabtree to problem solve with specific knowledge of the positions of each of the major stakeholders in healthcare today. His sleep experience includes being the CEO of Total Sleep Holdings, Inc., which encompassed 80 labs, and he is currently CEO of Plasticity Brain Centers, Inc.
Sponsor
This webinar is sponsored by:
Alice NightOne is an easy-to-use home sleep testing solution designed to meet more of your business, clinical, and patient needs.
With features like the Good Study Indicator and "smart guide," Alice NightOne is up to two times more likely to result in an acceptable study than competitive home sleep testing devices.
Alice NightOne also includes an "Auto-on" feature that starts recording as soon as the device belt is buckled – there's no need for patients to push a 'start' button.
And, Alice NightOne uses signals and sensors that techs are familiar with; there's no need to retrain.
To learn more, visit the philips.us/alicenightone.
The webinar originally aired October 29, 2015.