Sleep specialists are increasingly seeing patients allured by the potential of improving their sleep with the latest commercially available smart beds, mattresses, and pillows. But what do these sleep-tracking technologies truly deliver?
By Alyx Arnett
Smart beds' ability to personalize comfort and monitor health data have made them an attractive option for consumers drawn not just to the potential of better sleep but also to glean details about their biometrics.
According to Rajasi Mills, vice president of SleepIQ Health and Research at smart bed manufacturer Sleep Number, the first invention around the smart bed was the ability to adjust the firmness of the mattress. As the technology evolved, smart beds added ballistocardiogram sensors that allowed for the measurement of metrics like the user's heartbeat, respiration rate, and heart rate variability, along with sleep-tracking data like sleep duration, sleep stages, and restlessness.
Continued interest and advancements have led to launches ranging from smart mattresses to smart sheets and pillows, giving consumers more options, features, metrics, and price points. But what do they truly deliver?
Stacking Smart Bed Tech Against Gold Standards
Many question whether such commercially available consumer-facing sleep technology could really be accurate. A few recent studies have put select nonwearable sleep-tracking tech on par with polysomnography (PSG), the gold standard of measuring sleep.
Sleep Number published a study in Sensors that found its SleepIQ technology, the operating system of its newly released Climate360 smart bed, demonstrated moderate to strong correlations in measuring sleep data compared to in-labPSG, including for sleep versus wake states, breathing rate, and heart rate. The results also suggested that the Climate360 smart bed may provide reliable measurements of sleep quality and access to sleep metrics in a large population for longer periods than what's currently achievable with PSG, adding another layer of accuracy.1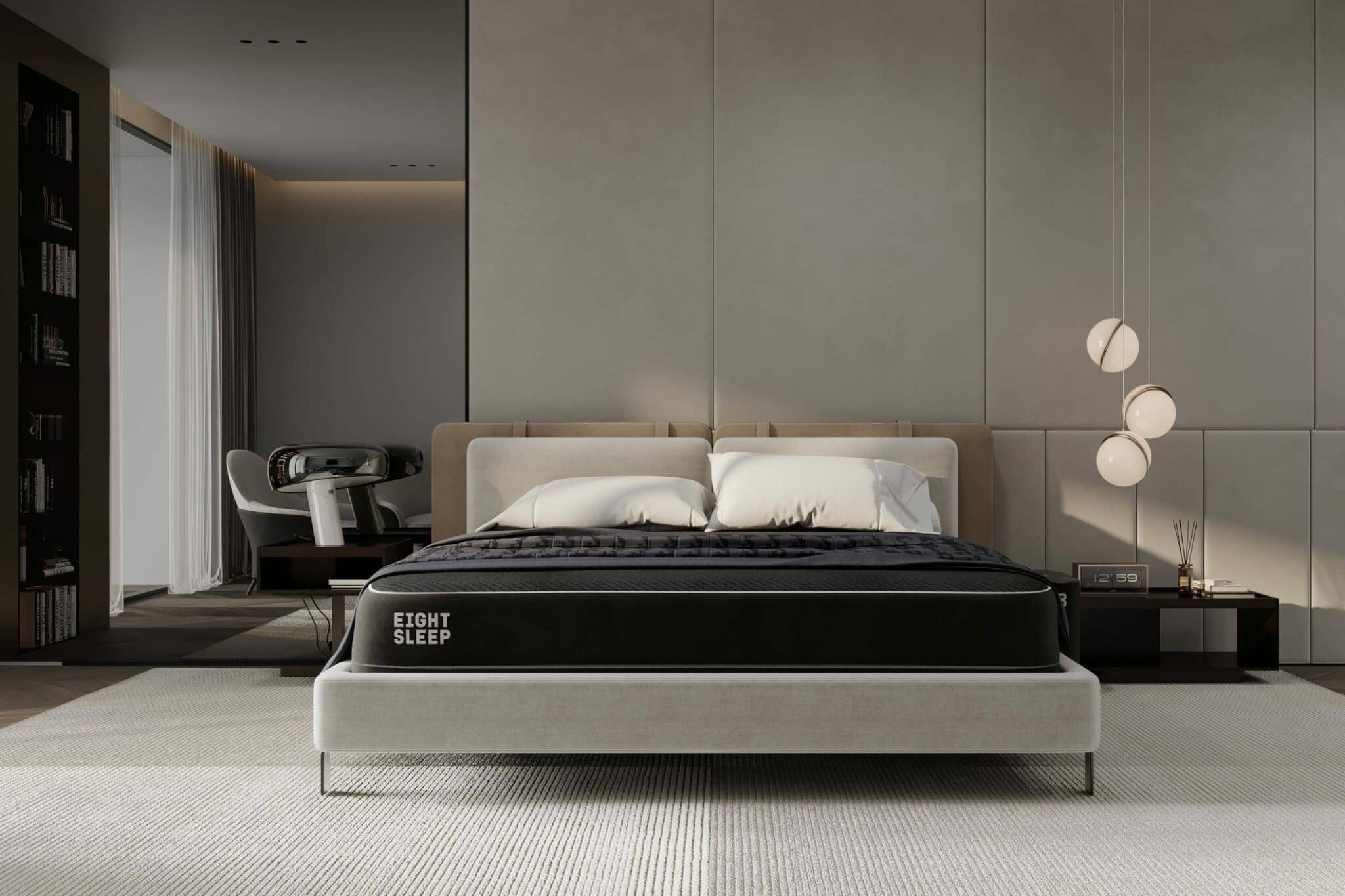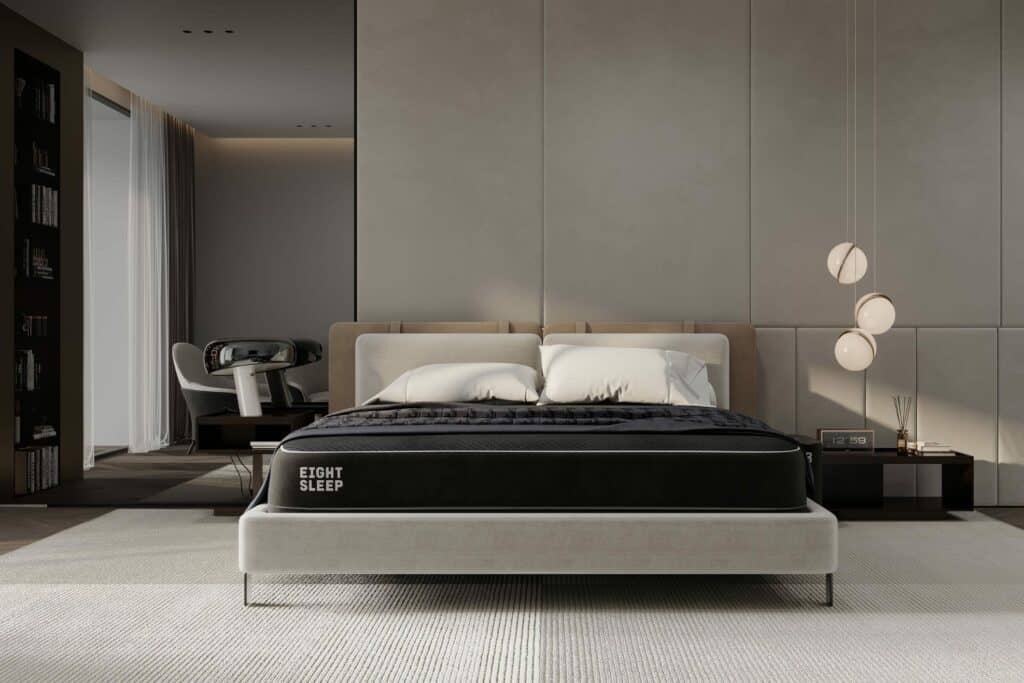 New York-based smart mattress company Eight Sleep collaborated with Mount Sinai in 2018 to measure its sensor accuracy, and it has since continued to develop its technology. In June 2022, Eight Sleep introduced new heart rate and heart rate variability algorithms. According to its director of science and clinical research, physiology researcher Nicole Moyen, PhD, and R&D sensor architect and electrical engineer Brian Schiffer, Eight Sleep's sleeping heart algorithm has a mean absolute error of less than one beat per minute (bpm), a mean absolute percent error of 1.5%, and mean error of -0.3 bpm compared to electrocardiogram (ECG). Its heart rate variability algorithm has a mean error of -2.5 milliseconds, a mean percent error of 6.8%, and correlation value of 0.90 compared to gold-standard ECG.2
The company followed in November with a new respiratory rate algorithm that had a mean absolute error of less than one breath per minute, a mean absolute percent error of 1.9%, and mean error of -0.13 breaths per minute compared to a respiratory inductance plethysmography belt.3
Do Smart Beds Improve Sleep?
Sleep Number users receive a SleepIQ score that reports their sleep quantity and quality on a scale of 10 to 100—with over 85 indicating "extraordinary" sleep; other smart beds provide users with similar data. These insights, says Mark Aloia, PhD, associate professor of medicine at National Jewish Health and head of sleep and behavioral science at Sleep Number, provide a baseline for users to potentially change their sleep-related behavior for the better.
At Sleep Number, Aloia says users often use their smart bed's customizable features to improve their SleepIQ scores. "We have evidence that when you interact with your bed, when you use some of these 'do' features that we call them … we're seeing that your engagement with that bed gives you 28 minutes more restful sleep at night. That's huge," Aloia says. "We know from sleep science that that could confer a lot of benefit."
And because smart bed technology is basically "set it and forget it," different from wearable sleep trackers, it has a high rate of long-term use, says Aloia.
Matteo Franceschetti, Eight Sleep co-founder and CEO, says his company is in the process of publishing clinical findings in a peer-reviewed journal that also show significant improvements in sleep for users. Such improvements include delivering up to 32% better sleep quality, up to 34% more deep sleep, and up to 19% more recovery sleep.
Population Health Implications
As increasingly large numbers of people adopt beds with sleep-tracking features, data gathered and analyzed by smart bed companies could potentially diagnose sleep disorders and predict illnesses in the future. Sleep Number alone has more than 350,000 individuals who have voluntarily joined the company's research efforts.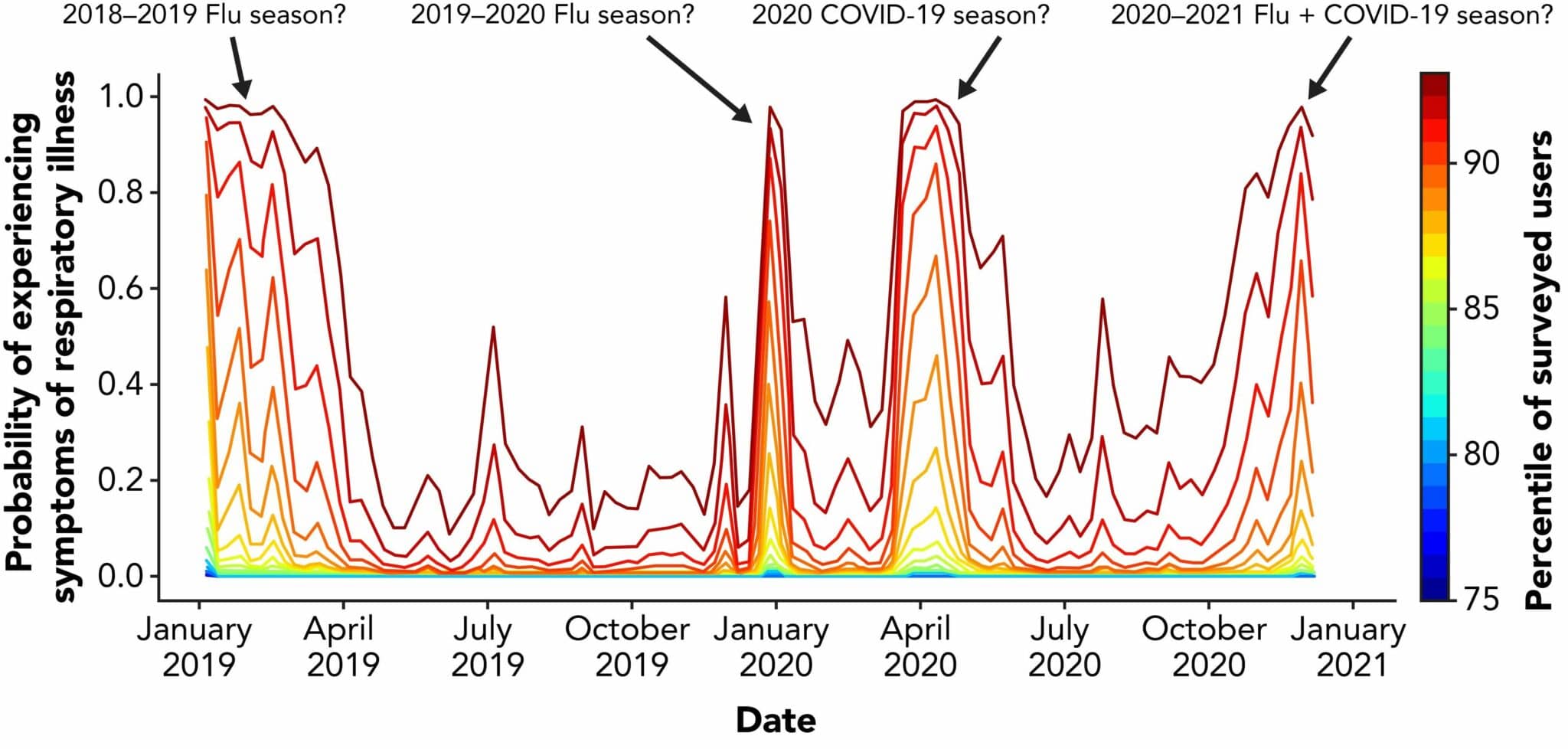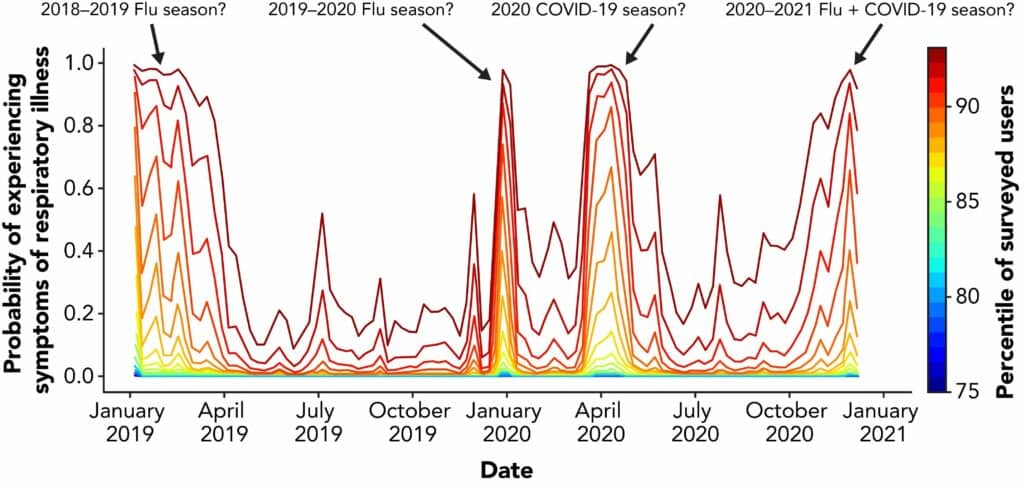 Sleep Number presented data from smart bed sleepers at SLEEP 2021 that showed a potential model for predicting and tracking COVID-19 infection using sleep and biometric measures.4
At World Sleep 2022, Sleep Number presented results of a study of its 360 smart bed. The full study, published in the journal of Physiological Measurement, showed that the smart bed one day might detect the risk of sleep apnea and insomnia, as well as predict and track the development of symptoms associated with different respiratory illnesses.5
"If you know that you're about to get sick, you may stay away from other people. You may be able to take care of yourself earlier. So, there's so much benefit to that," says Mills.
Mills and Aloia say sleep scientists are just now figuring out what having all this longitudinal data means for the medical community. Sleep Number beds are a consumer product with no medical claims, but Mills says the company is progressing in a direction that could eventually lead to seeking medical clearances. Its huge dataset could lead to insights and algorithms that may one day mean smart beds become medical devices.
Potential Pitfalls
While some consumer sleep technology companies provide scientific evidence that their products may enhance users' sleep, such tech may have unintended clinical consequences, says the American Academy of Sleep Medicine (AASM) in a 2018 position paper published in the Journal of Clinical Sleep Medicine.6
Such consequences may include the overestimation of the presence of a sleep problem, which may cause unnecessary anxiety, and the underestimation of a sleep problem, which may cause delayed evaluation and treatment.6
According to the AASM position paper, consumer sleep technology must be US Food and Drug Administration (FDA) cleared and tested against current gold standards if it is intended to render a diagnosis and/or treatment. "These tools are not substitutes for medical evaluation," the paper states.6
A study published in Sleep Science in 2021 points out privacy concerns with consumer sleep tech, noting sensitive data collected by sleep apps may be breached. It also cites a lack of validation as a challenge, noting that a recent review of sleep apps showed only three out of 73 had undergone validation studies using PSG.7
As public interest in sleep-tracking devices continues to grow, sleep clinicians are faced with a growing number of patients who present them with sleep data. It's becoming a common expectation for sleep clinicians to be familiar with the broad capabilities of categories of consumer sleep trackers such as smart beds.
AASM's guiding principles recommend clinicians have a general awareness of consumer sleep technology and a readiness to discuss it with patients, use the data as a tool for opening discussions with patients, understand that most consumer sleep tech is not FDA-cleared, have a basic knowledge of available evidence (or lack thereof), and recognize the patient's use of such technology as a commitment to focus on sleep wellness.6
The Future of Smart Beds
Over the next several years, the smart bed market is expected to increase in size, driven by factors including a growing young population and more smart homes, according to a report by Research and Markets.8
The report projects the smart bed market, valued at $1,786.40 million in 2019, will reach $2,661.85 million by 2027, growing at a compound annual growth rate of 5% from 2020 to 2027.8
As the market continues to expand, manufacturers anticipate new technologies being added. At Sleep Number, which just introduced a temperature sensor in its Climate360 smart bed, Mills says the company is looking at creating a multi-sensor platform that would have the ability to collect even more data.
Utah-based technology company Praesidium, powered by BioFi Technology, which is currently collaborating with a mattress manufacturer to develop its first smart mattress, believes the future of smart beds lies in the use of artificial intelligence and machine learning algorithms. Seth Campbell, CEO of BioFi, says, "These technologies will enable us to see things coming on the horizon in terms of an individual's health and even get to the point where we can predict potential issues and warn people so they can make changes early."
References
1. Siyahjani F, Garcia Molina G, Barr S, Mushtaq F. Performance evaluation of a smart bed technology against polysomnography. Sensors. 2022; 22(7):2605.
2. Moyen N, Schiffer B. The Pod's heart rate and heart rate variability accuracy. 21 June 2022. Eight Sleep blog. Available at www.eightsleep.com/blog/hrv-accuracy.
3. Moyen N, Schiffer B. The Pod's respiratory rate algorithm accuracy. 3 Nov 2022. Eight Sleep blog. Available at www.eightsleep.com/blog/respiratory-rate-accuracy.
4. Guzenko D, Garcia G, Siyahjani F, et al. 651 Longitudinal, unobtrusive, and ecologically valid sleep metric estimation from a smart bed to predict the pathology of COVID-19. Sleep. 2021 May 3;44(Suppl 2):A255.
5. Garcia-Molina G, Jiang J. Interbeat interval-based sleep staging: work in progress toward real-time implementation. Physiol Meas. 2022 Mar 17;43(2).
6. Khosla S, Deak MC, Gault D, et al; American Academy of Sleep Medicine Board of Directors. Consumer sleep technology: An American Academy of Sleep Medicine position statement. J Clin Sleep Med. 2018 May 15;14(5):877-80. 7. Ananth S. Sleep apps: current limitations and challenges. Sleep Sci. 2021 Jan-Mar;14(1):83-6.
7. Ananth S. Sleep apps: current limitations and challenges. Sleep Sci. 2021 Jan-Mar;14(1):83-6.
Photo: Sleep Number incorporated temperature sensors for the first time in its latest product, the Climate360 Smart Bed, allowing individualized heating and cooling on both sides of the bed.
Photo credit: Sleep Number