Join Sleep Review editor Sree Roy and our expert presenter in a free on-demand webinar, "Supplementary Applications for Auto Servo-ventilation," which covers the current indications and supplementary applications for auto servo-ventilation from Philips Respironics. The 40-minute webinar also includes a question-and-answer segment.
In this webinar, you will learn:
The indications for use of the Philips Respironics System One autoSV Advanced
Approved applications for Auto Servo-ventilation
The clinical evidence for the approved applications
Supplementary Applications for Auto Servo-ventilation from Allied 360 on Vimeo.
Speaker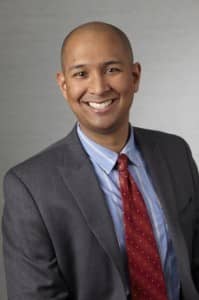 Raj R. Dasgupta, MD, FACP, FCCP, FAASM
Assistant Professor University of Southern California
Raj Dasgupta, MD, completed his internal medicine residency at Michigan State University, pulmonary/critical care fellowship at Columbia University, Saint Lukes & Roosevelt Hospital, and sleep medicine fellowship at Henry Ford Hospital. During his training, he received numerous awards including: resident of the year, fellow of the year, and the Director's Award for research.
After Dr. Dasgupta's training, he worked at Abington Hospital, which is affiliated with Temple and Drexel University, where he received the faculty teacher of the year. Currently, Dasgupta is an assistant professor at the University of Southern California (USC) and received the faculty teacher of the year.
Dasgupta is quadruple board certified in internal medicine, pulmonary, critical care, and sleep medicine. He is an active clinical researcher and has taught USMLE Step 1, 2, 3, and Internal Medicine Board Review around the world for the past 10 years. Dasgupta's book titled Medicine Morning Report: Beyond the Pearls is being published by Elsevier. He currently appears on various media platforms and television shows such as the "The Doctors," "The Wellness Hour," and ESPN. For more information, go to his website: doctorrajd.com.

The webinar originally aired September 17, 2015. It is sponsored by Philips Respironics.