Staying up to date with frequent changes in our professional pathway has always been a factor in providing excellent healthcare. Here are key details about your options—from in-house opportunities to distance learning to in-person conferences.
In light of increasing emphasis on mandatory continuing education in healthcare, the need for ongoing education to update and improve professional knowledge and skills is heightened. The ongoing challenges lie in how to keep providers up to date, broaden their outlooks, and ensure that patients benefit. The purpose of continuing education is to protect the public by ensuring the practitioner has opportunities to upgrade and update professional knowledge and skills; encourage the practitioner to learn from other professionals; and assist the professional to expand their resource network through professional interaction and expanding professional relationships. Consequently, structured learning situations emphasize opportunities for interaction and relationship-building.
In-house Continuing Education
Compliance with applicable continuing education requirements in sleep medicine must be documented, and education sessions conducted at the facility are acceptable for fulfilling this standard, provided the session adheres to defined criteria.
The American Academy of Sleep Medicine (AASM) has approved attendance at staff development presentations with content applicable to sleep medicine as a learning forum for continuing education. In-house continuing education often includes educational programs provided at staff meetings with a formal and in-depth presentation on a technical, clinical, or quality-focused issue.
To have this type of education approved by the AASM, formal documentation is required, including the presenter's name and credentials, the date of the presentation, its duration, and the nature of the content presented (with the defined learning objectives). All attendees are required to sign in on an attendance roster with their original signature, and the medical director's review and signature for approval of the content and duration is needed as evidence of appropriate educational content and validation of the meeting.
Suggestions for content include case reviews, technical innovations, review of clinical protocols, clinical challenges, appropriate interventions with identified performance improvement issues, and journal article reviews. Ideally, these are conducted by a credentialed provider in the sleep center during staff meetings or other coordinated events.
This is an opportunity for supervisors, lead technologists, and other departmental employees to participate in sleep center activities. For instance, have technical staff present a case study on a clinical or technical challenge they identified during monitoring of a patient. Or invite the scoring tech to demonstrate how to score a difficult study. Every scoring technologist who completes interscorer reliability modules each month through the AASM is awarded 1 contact hour for each case scored and reviewed by the gold standard. These are good discussions that may be facilitated during staff meetings.
An internal sleep center education program provides the advantage of being an opportunity for all to engage in departmental professional development. Generously sharing our time and expertise gives us a sense of satisfaction about our ability to help ease the challenges of others. Just as we are often the recipients of generosity during our professional journey, we can repay the mentoring by sharing our knowledge with others. When we understand that someone with more experience and knowledge than we have can help accelerate our learning curve and give us a nudge in the right direction, we can play the role of mentor for others. This positive energy will come back to us in the form of other mentors the next time we are in need of guidance. As you generously share what you know with others today, you will find that the teachers you seek will begin to appear in your career.
Integration of internal education is one method to remain current with new product introductions, clinical standards, changes in regulatory standards, and review of performance improvement measures.
Outside Continuing Education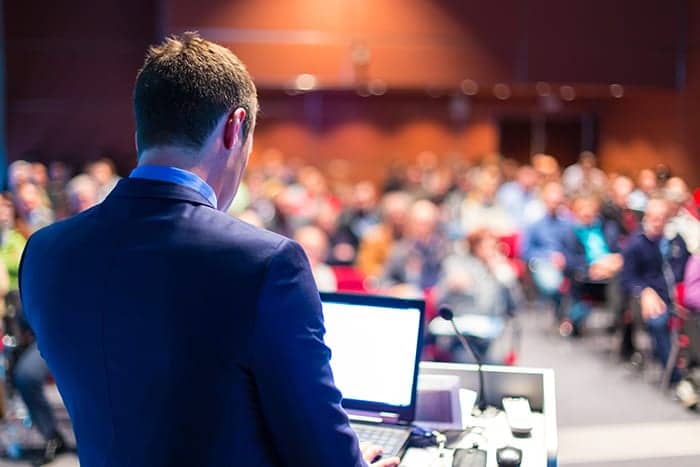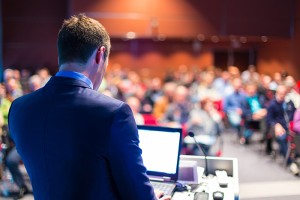 Other continuing education venues include educational offerings sponsored by or approved by sleep medicine educational licensing bodies, state and national professional organizations, and schools accredited by the Commission on Accreditation of Allied Health Education Programs (CAAHEP) or a Commission on Accreditation for Respiratory Care (CoARC) program with the polysomnography option. Generally, these are programs provided by a credentialed expert from the community or in the national arena.
We can access distance learning (teleconferences, telecourses, home-study courses, and Internet courses) sponsored by entities approved by the accrediting bodies to bring learning into our homes. There are many online courses approved by accrediting entities available to earn contact hours for professional development.
Presentations of content applicable to sleep medicine at professional conferences, staff development meetings, and other appropriate forums contribute to educational opportunities in which the focus is on technical advancements, clinical practice, and regulatory changes that impact care of the patients. This type of program requires additional financial resources and generally time away from the sleep center. Yet, they are great networking opportunities, which add to their value.
Continuing Education Requirements
The AASM requires that all center staff providers, including licensed physicians, psychologists, advanced practice registered nurses, and physicians' assistants, earn at least 10 credits per year averaged over 3 years of AMA PRA Category 1 Credit or equivalent in sleep medicine. Compliance with applicable continuing education requirements in sleep medicine must be documented by providing evidence of the certificates for attendance from the respective entity granting approval for the program.
The American Association of Sleep Technologists and the Board of Registered Polysomnographic Technologists require an online submission of the program catalog number and earned hours for attendance, which is documented on the certificate of attendance, as evidence for completion of the continuing education. To maintain the registry as a RPSGT, CRSGT, or RST, technologists are required to earn at least 10 credits per year averaged over 3 years of contact hours in sleep medicine.
For technicians who are working to complete the education needed for the underlying knowledge base required to take the credentialing exam, the online ASTEP courses that are available through a number of organizations will award contact hours for each module that they finish.
In conclusion, remember that all educational programs considered for approval should be relevant to the scope of practice including the areas addressed by clinical practice and general sleep medicine education as well as new technology and its application in the delivery of sleep medicine. Courses and programs related to professional education, supervision, management, medical ethics, and the legal aspects of healthcare are acceptable topics of the continuing education program.
Kathryn Hansen, BS, CPC, REEGT, is the executive director of the Kentucky Sleep Society and owner of Integration Consultants LLC, a healthcare consulting firm working with hospitals and medical practices to grow revenue and maintain compliance with federal and state regulatory standards. She recently joined Sleep Education Partners, a company dedicated to meeting cost-effective electronic educational needs for sleep professionals. Hansen is on Sleep Review's Editorial Advisory Board.