A Winning Alliance: Sleep Solutions maintains its premier status by providing a skilled staff and comprehensive marketing program.
The administrative requirements of running a sleep laboratory are enough to intimidate any physician contemplating starting such a service. Hiring and retaining skilled staff, scheduling appointments, and marketing to referring physicians and the local community can be overwhelming concerns. Even established sleep centers experiencing increased demand for sleep studies find that managing growth is extremely challenging. That is why sleep laboratories such as Sleep Solutions, owned by Jackson Pulmonary Associates PA (JPA), Jackson, Miss, have found that teaming up with national sleep medicine companies like Atlanta-based SleepWorks Inc provides them with the vital resources needed to stay competitive in their local markets.

From left, R. Denise Fraley, vice president of sales and business development; Larry Webb, president and CEO; Martha Smith, RPSGT; Donna Kaye Cassell, MD; and Sharon Bruce, director of marketing.
Several years ago, JPA, the largest pulmonary practice in Jackson, Miss, recognized the importance of prompt treatment and follow-up for its patients who suffer from sleep disorders such as OSA. With eight physicians, two office locations, and serving patients at six hospitals in the Jackson area, meeting the need for more avenues of sleep testing was critical to improving patient outcomes. To meet the demands of JPA's expanding market and to address the prevalence of sleep disorders among its patient population, Sleep Solutions was purchased by the partnership in 2001.
"Allowing SleepWorks to manage our sleep lab is the best thing my partners and I could have done," says Donna Kaye Cassell, MD, a pulmonologist with JPA and the medical director of Sleep Solutions. "By letting them handle all the management issues involved in running our busy sleep lab, we're able to focus more on patient care." An alliance with SleepWorks has paid off in big ways for Sleep Solutions.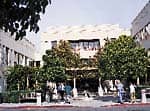 Martha Smith, RPSGT, prepares a patient for his sleep test.
Since opening its doors, Sleep Solutions has grown from being a small sleep laboratory that focused primarily on home sleep studies to a six-bed, state-of-the-art freestanding facility that conducts more than 90 studies a month. Sleep Solutions is now the largest freestanding sleep facility in central Mississippi.

The patient is monitored during the test.
With SleepWorks' help, Sleep Solutions recently moved into a new 3,700-square-foot facility on the campus of St Dominic Hospital in downtown Jackson. Patients love the new facility, which resembles a high-quality hotel with attractive, comfortable furnishings and first-class amenities. "The only area that looks clinical is the technicians' room," Cassell says. Patients are given tours prior to their study, and Cassell believes the friendly, home-like appearance of the facility is one of the reasons the facility experiences a low no-show rate. "The majority of our no-shows are patients who were initially evaluated for a sleep disorder while in the hospital, and in most of those cases they never had a chance to tour our facility," she says. Cassell adds that this personalized service with the physician during appointments prior to and following the sleep study also improves patient compliance with CPAP and bilevel PAP. Unlike most sleep laboratories, Sleep Solutions schedules follow-up appointments for just 1 month after the initial sleep study. Although they are not lengthy appointments, they allow patients the opportunity to ask questions and receive feedback from the physician.

Martha Smith, RPSGT, (left) and Amanda Case, RRT, review the patient's test results.
Sleep Solutions also operates a sleep laboratory at Rankin Medical Center in Brandon, Miss, located 15 miles away from the downtown location. According to Cassell, this hospital does not have enough business to justify opening its own sleep center, so it is a winning proposition for both parties. "This allows us access to patients we wouldn't normally have and allows Rankin Medical Center to be able to offer sleep services," she says.
Marketing Strategies
One of SleepWorks' services that sleep facilities find particularly useful is its proprietary data transfer software program that allows SleepWorks to score on-site or download studies and score from a centralized remote location. Physicians affiliated with SleepWorks can use the software, download scored studies, and interpret them off-site. "This gives physicians more flexibility and allows them to better manage their time," says Larry Webb, president and CEO of SleepWorks. According to Webb, sleep studies are assessed and interpreted within a 48-hour time frame, which improves efficiency and patient care for the laboratories.
SleepWorks' comprehensive marketing program, customized to meet the needs of the physicians and the local community, is another service that many sleep facilities find invaluable. With this type of marketing support, Sleep Solutions has been successful in building strong relationships with referring physicians in Jackson and within a 100-mile radius of the city. "One of the things that has given us an edge over other sleep labs in the area is the personalized service we give not only to the patient but also to the referring physicians," Cassell says. She has also found that maintaining this high level of service with local physicians is a continuous effort, which is reinforced with SleepWorks' marketing program. "It's critical that marketing support is offered initially as well as on an ongoing basis to ensure continued success," says R. Denise Fraley, vice president of sales and business development, SleepWorks.
One of the reasons Sleep Solutions has grown so quickly is its accreditations by the American Academy of Sleep Medicine and the Joint Commission for the Accreditation of Healthcare Organizations. Most referring physicians in the Jackson area now recognize the importance of sending their patients to accredited laboratories, which has increased business for Sleep Solutions. Jackson is a competitive market with four hospital-based laboratories, one local independent facility, and one local physician's practice laboratory, in addition to Sleep Solutions. Only Sleep Solutions and two other laboratories are accredited.
With the support of trained marketing professionals from SleepWorks, Sleep Solutions has implemented a strong marketing outreach program that involves face-to-face meetings, phone calls, and follow-up written reports with referring physicians. Brochures describing the laboratory, as well as information about sleep apnea and other sleep-related disorders, are distributed to physicians and their staff. Sleep Solutions' staff also participate in local community health fairs, educating the public and other health professionals about sleep disorders and comorbidities such as obesity and hypertension. This is particularly important in Mississippi, where obesity and hypertension rates exceed national averages. Although formalized marketing efforts do play a role in bringing exposure to the sleep laboratory, Martha Smith, RPSGT, laboratory director, Sleep Solutions, stresses that word of mouth referrals are the most effective form of advertising. "Many of our patients tell us that they were referred by a friend or relative who had a sleep study here," Smith says. The primary evaluations provided by Sleep Solutions include standard polysomnograms, multiple sleep latency tests, and CPAP/bilevel PAP titration studies.
Excellent Employee Recruitment
Hiring and keeping reliable sleep technicians is a challenge for many facilities, but Smith points out that this has been easy because of SleepWorks' responsibility for this activity. In a field with a relatively short supply of experienced personnel, SleepWorks has an established track record of hiring only the most qualified sleep technicians. The company also supports its sleep technicians by providing them with numerous educational opportunities. "We have not had a problem with turnover, and employees tend to stay here for a long time," Smith says.
SleepWorks' expertise in employee recruitment as well as in other administrative areas is clearly a major reason that Sleep Solutions is considered by some to be Jackson's premier sleep diagnostic laboratory. "The biggest advantage for JPA is that so much of the headache of running this lab is not our headache, which is why we can focus on the patient care aspects of sleep medicine," Cassell says. "We strongly encourage physicians who are considering starting a sleep lab to look into this type of arrangement."
Founded in 1997, SleepWorks currently operates a network of approximately 45 facilities in the Southeast, Colorado, and Ohio. Although the Southeast is the company's primary target marketplace, it plans to add an average of eight to 12 new facilities per year. SleepWorks utilizes three different models for sleep diagnostic centers including company-owned and operated independent diagnostic testing facilities, physician-owned facilities managed by SleepWorks, such as Sleep Solutions, and hospital-based facilities managed by SleepWorks.
Carol Daus is a contributing writer for Sleep Review.