Eastside Sleep Diagnostic Center Stands Out From the Crowd
Eastside takes a winning approach by adding a pulmonologist and a neurologist to its team and receiving accreditation 1 year after the facility opened its doors.

With sleep disorders being one of the fastest growing specialties in medicine, just about every city has at least a few sleep diagnostic centers. Columbus, Ohio, is no exception, and the market features a diverse range of sleep centers—some are hospital-based and others are private, freestanding entities. Some are accredited by the American Academy of Sleep Medicine (AASM) and others remain unaccredited. In such a crowded market, how does a facility distinguish itself from its competitors, especially when it is just a little over 1 year old?
OhioHealth's Eastside Sleep Diagnostic Center in Columbus has accomplished just that by presenting itself a little differently than the region's other sleep clinics. One major distinction with Eastside is that it offers patients access to a physician board-certified in pulmonary and sleep medicine and a neurologist with a fellowship in sleep medicine. This duel specialty is fairly uncommon among sleep centers, where the majority of physicians who enter the field are pulmonologists. "Since there's a strong neurological connection with many sleep disorders, such as seizures and narcolepsy, I felt it would be important to work directly with a neurologist," says Gautam Samadder, MD, Eastside's medical director. "By working together, we're able to supplement the deficiencies of each other and provide cross-coverage to our patients."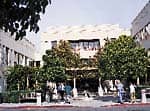 Timothy Walter, MD, (left) a fellowship-trained neurologist who studied at the Cleveland Clinic, is Samadder's partner. Recognizing the multidisciplinary nature of the sleep field as well as its phenomenal growth rate and need for trained physicians, Walter became interested in treating this population while working on his fellowship. "I used to think that pulmonologists were the competition and now I think the disciplines are very complementary," Walter explains. "Dr Samadder provides the insight on treating challenging pulmonary patients while I have the insight on treating challenging neurology patients. This is a very balanced approach to treating patients, particularly those with multiple complications." Each patient who is seen at Eastside is triaged by either Samadder or Walter to determine the most cost-effective manner in which to begin the diagnosis process. In some cases an individual does not need a sleep study and instead is counseled or prescribed a treatment.
Accreditation
According to Samadder, being accredited by the AASM is another way to stand out in a crowded marketplace. Eastside received accreditation in December 2000. "The medical community recognizes that accredited laboratories are maintaining the highest standards of care," Samadder says. James Heffernan, RPSGT, manager of Eastside, also believes that being accredited is valuable because there is a professional organization a sleep center can turn to for questions about patient care, charting, and follow-up appointments. "This group will advise you on how to do things right, which is extremely important when starting a sleep center," Heffernan says.
Samadder and Heffernan also agree that another benefit of being accredited is that the credential proves the facility offers a comprehensive range of services. Some sleep laboratories just treat sleep apnea, but the AASM will credential only those facilities that offer treatment for other sleep disorders. "There's a big difference between a sleep laboratory that just offers sleep studies for sleep apnea and a center like ours that also offers services for narcolepsy, insomnia, restless legs syndrome, periodic limb movement disorder, and other problems," Samadder says. (Sleep laboratories can be accredited by the AASM but they are called "laboratories" if they treat only respiratory patients. A sleep "center" treats all sleep disorders.)
Some insurance companies prefer sleep centers that are accredited. Samadder, however, points out that in today's world where cost containment is a primary concern of most insurers, many contracts are signed based on the provider's cost of services, not whether they are accredited. "An accredited facility can be providing superior service, but in reality an unaccredited facility down the street that offers a service for $100 less may end up with more insurance contracts just because it is cheaper," Samadder says.

History
Eastside Sleep Diagnostic Center was opened in 1999 as an extension of services of Riverside Sleep Diagnostic Center in Riverside Methodist Hospital, where Samadder (left) also serves as medical director. Located about 20 miles west of Eastside, Riverside Sleep Diagnostic Center—which is located within the hospital—started receiving such a backlog of sleep patients that it became necessary to open Eastside across town. Both centers are part of OhioHealth, one of Ohio's largest health care delivery systems. According to Heffernan, one of the best things about being affiliated with OhioHealth is its wide range of benefits that are available to Eastside employees. "In addition to being able to take advantage of tuition reimbursement and other benefits, our staff is able to work overtime at the hospital if they desire, and hospital staff are also able to work at our sleep center," Heffernan says.
Obstructive Sleep Apnea
Like most sleep centers, Eastside treats primarily patients who are diagnosed with obstructive sleep apnea (OSA). Sleep apnea occurs when the tongue or soft palate relaxes too much, resulting in the blockage of airflow to the lungs. Warning signs include very loud snoring and a pattern of snoring interrupted by pauses and gasps as the person stops, then restarts breathing. Since people with sleep apnea do not get enough oxygen when they sleep and the problem can result in more serious medical conditions such as high blood pressure, arrhythmias, heart disease, stroke, impotence, and personality changes.
Government statistics reveal that 80% of individuals exhibiting some form of sleep-related disorder will be diagnosed with OSA syndrome as their primary underlying diagnosis. Sleep apnea is estimated to affect 11.8 million people between 30 and 60 years of age, according to the National Commission on Sleep Disorders Research. Most individuals with sleep apnea are overweight.
Once patients are diagnosed with sleep apnea, they are scheduled into the sleep center for an initial trial and titration of nasal continuous positive airway pressure (CPAP)/bilevel positive airway pressure. This is best suited for the attended sleep center environment because of the many treatment variations in titrating CPAP/bilevel therapy.
Eastside Sleep Diagnostic Center
The 6,500-square-foot facility has four private sleep suites and is in the process of adding two more in the next couple of months.
Eastside currently averages about 135 procedures per month.
The center received accreditation from the American Academy of Sleep Medicine in December 2000.
Eastside offers patients access to a board-certified pulmonologist and neurologist.
Sleep Studies
Patients in need of sleep studies at Eastside are able to schedule an appointment for either the day or evening, 7 days a week. "Weekends have become very popular since many people do not want to take time off of work for a sleep study or are worried that their boss will find out if they are having a sleep study during the week," Heffernan says. Some patients feel embarrassed or uncomfortable about having the test, so confidentiality becomes important. Eastside has also found that offering day studies is important for those individuals who work night shifts. "In such an overcrowded market, it's extremely important to be customer-oriented," Heffernan stresses. "Being open 24 hours, 7 days a week is the best way to meet patients' needs."
The 6,500-square-foot facility has four private sleep suites, but Eastside is in the process of adding two more in the next couple of months. When Eastside first opened, its goal was to maintain a maximum 2-week waiting list for patients. Unfortunately, a high demand for sleep studies has contributed to a 7-week waiting period, which led Samadder to decide to add two more suites. Eastside currently averages about 135 procedures per month.
Since the majority of cases treated are for sleep apnea, the typical patient profile at Eastside is an overweight male in his 40s or 50s. Narcolepsy patients are both male and female and range in age from teens to seniors.
The four state-of-the-art digitized sleep suites at Eastside offer full polysomnograms for sleep disordered breathing and CPAP/bilevel titration; multiple sleep latency testing for excessive daytime somnolence such as narcolepsy or idiopathic hypersomnolence; abnormal behaviors during sleep such as rapid eye movement (REM) behavior disorder; and gastroesophageal pH monitoring for nocturnal gastroesophageal reflex. Portable sleep diagnostic testing is also available for the acutely ill in hospitals and for housebound patients.
Each suite is a 12' x 14' room with a home-like decor. Each has a queen-size, massage bed, highback chair, table and lamp, private shower and toilet, and television. A patient lounge has a satellite television, as well as a kitchenette. All meals are prepared by the Bob Evans restaurant. In the majority of cases, patients arrive at about 8 pm, are hooked up to monitors and in bed between 10 and 11 pm. They are usually able to leave the center by 7 am the next morning.
Other Disorders
Although the majority of Eastside's patients are treated for sleep apnea, many others receive treatment for other disorders such as narcolepsy, insomnia, restless legs syndrome, periodic limb movement disorder, seizures, and impotence.
Narcolepsy is characterized by excessive daytime sleepiness and falling asleep at inappropriate times. These tendencies can be disabling and can put the patient at increased risk of automobile and other accidents. Some individuals may experience sudden loss of muscle control (cataplexy) when fully awake, precipitated by strong emotion; a brief loss of muscle control when falling asleep or waking up (sleep paralysis); and visual or auditory hallucinations (hypnagogic hallucination) when drowsy or falling asleep.
Chronic insomnia is usually a symptom of another problem, such as depression, anxiety, stress, or a physical ailment. Many people use sleeping pills to fight insomnia, but the medications stop being effective after several weeks and should not be used without the advice of a physician. For years, many people used to think that insomnia was the most prevalent type of sleep complaint, yet most sleep centers like Eastside diagnose insomnia in only about 10% of their patients.
Restless legs syndrome usually appears in otherwise healthy individuals. When falling asleep, or even when awake, people experience uncomfortable, tingling sensations in their legs and feel a need to constantly stretch or move their legs. This can lead to trouble falling asleep and sleepiness during the day. Periodic limb movement disorder occurs during sleep, when people involuntarily move their legs or arms. Through the night, the person periodically but regularly extends the toes or bends the ankle, knee, or hip.
Staffing
Eastside's staff consists of two physicians, a manager, two full-time day technicians (both registered in sleep and one also registered in respiratory care), four full-time night technicians (one registered in sleep and respiratory care and one sitting for her registry in June), and a secretary who handles scheduling, billing, phone calls, and insurance matters. According to Heffernan, staffing has not been difficult to date, in part because Columbus Community College offers a sleep program and prepares technicians for their registry. In some instances, employees are hired without their registry but go on to sit for the boards after working at the center. "Since it's not always possible to find someone who's registered, we will look for people who have some health care experience, particularly those who are used to working with diagnostic equipment such as EEG (electroencephalography)," says Heffernan. "This can sometimes be advantageous over finding registered technologists because we then have the opportunity to train them according to our way of thinking."
Recruiting employees has not been difficult because many health care workers have recognized that the field is growing dramatically and offers many opportunities. An aging population and greater awareness among physicians and the general population have led to an increased demand for sleep disorder services. "Sleep apnea has always been around but there was no awareness about it," Samadder explains. "People just thought they were tired and many physicians did not know what questions to ask the patient to help diagnose the disorder." Years ago, many physicians would resort to overprescribing antidepressants for patients with undetected sleep disorders even though this never solved their underlying problems.
Even today, informing the medical community about sleep disorders continues to be a priority for Eastside, which holds weekend lectures and conferences for physicians. "One of the things we do is to help educate them about the differences between a sleep laboratory and a comprehensive sleep diagnostic center such as ours," Samadder says.
An Individualized Approach
When assessing and treating patients with any of these sleep disorders, Eastside uses an individualized approach. Each patient requires a different set of laboratory and diagnostic tests. Some will even require EEG or magnetic resonance imaging. Depending on their diagnosis, different treatments will be utilized, such as CPAP therapy, bilevel therapy, medication, lifestyle changes (diet, weight loss, avoidance of alcohol/caffeine, exercise, stress management), and even surgery in the case of sleep apnea.
Walter stresses that the rewards are enormous in treating patients with sleep disorders. "Sleep apnea is one of the major reasons people die in their sleep, so it's extremely important to help patients by diagnosing and treating this disorder," Walter says. "A sleep disorder becomes a real health issue when it can cause motor vehicle accidents, loss of productivity at work, and conflicts with bed partners who endure excessive snoring. For many individuals, it can be devastating if their disorder is left untreated."
Carol Daus is a contributing writer for Sleep Review Magazine.