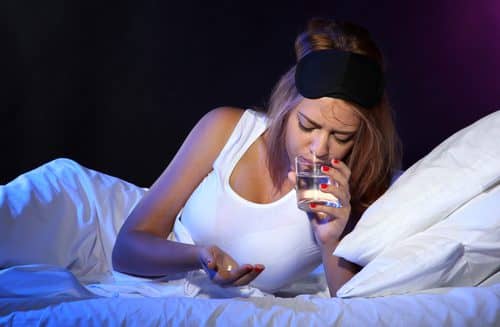 A New Drug Application (NDA) for suvorexant, Merck's investigational insomnia medicine, has been accepted for standard review by the US Food and Drug Administration (FDA).
Suvorexant will be evaluated by the Controlled Substance Staff of the FDA during NDA review. If approved by the FDA, suvorexant will become available after a schedule assessment and determination has been completed by the US Drug Enforcement Administration, which routinely occurs after FDA approval. The company is continuing with plans to seek approval for suvorexant in other countries around the world.
The NDA for suvorexant was based on data from a broad clinical development program, including two pivotal, 3-month efficacy trials that evaluated the ability of suvorexant to help patients fall asleep and stay asleep; a 12-month study, followed by a 2-month discontinuation phase, that was designed to assess the safety of suvorexant, while also evaluating its longer term efficacy and the impact of stopping treatment; and two next-day driving studies that provided an assessment of residual effects following evening use of suvorexant.
"The discovery and development of innovative medicines that help patients is our goal at Merck, and insomnia is a common disorder where patients are seeking new treatments," said Darryle D. Schoepp, PhD, senior vice president and franchise head, Neuroscience and Ophthalmology, Merck Research Laboratories. "Suvorexant is a novel mechanism for the treatment of insomnia, and the filing of suvorexant is an example of Merck's commitment to patients and to scientific excellence."
Merck researchers developed suvorexant to target and block orexins, chemical messengers that help to keep a person awake. By temporarily blocking the actions of orexins, suvorexant helps to facilitate sleep. If approved, suvorexant would be the first in a new class of medicines, called orexin receptor antagonists, for use in patients with difficulty falling or staying asleep.