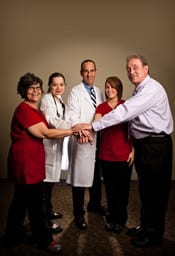 The American Academy of Sleep Medicine maintains the position that the current state of care for Medicare patients with sleep apnea is disjointed. Under the direction of Samuel A. Fleishman, MD, FAASM, the AASM hopes to shift the care model, transforming the field of sleep medicine from a diagnostic profession to one with an emphasis on chronic disease management. Sleep Review spoke with the AASM President about efforts to change the care model and the AASM's plan to reinforce public awareness of sleep disorders and the perception of the sleep profession.
Sleep Review: Recent efforts by the AASM have focused on establishing a safe harbor for sleep medicine. Despite this, the Office of Inspector General (OIG) recently said it is not adopting the suggestion to promulgate a new safe harbor protecting remuneration? associated with the distribution of durable medical equipment (DME) by board-certified sleep medicine physicians to Medicare patients for use in the treatment of obstructive sleep apnea. How does the AASM plan to respond to this decision by the OIG?
Fleishman: Because the Office of Inspector General just announced its decision, it is premature to discuss the AASM's next steps in great detail. However, we certainly will follow up with the OIG to gain additional information about why it did not adopt our recommendation of a new safe harbor for a board-certified sleep medicine physician. The AASM Board of Directors will evaluate its options and consider future actions.
The Academy maintains its position that the current practice model of care for Medicare patients with obstructive sleep apnea is fragmented, and that board-certified sleep medicine physicians and their team are uniquely qualified to provide high-quality, coordinated, and cost-effective diagnostic and therapeutic services for OSA. Coordinated care will increase patient access, improve quality, and reduce costs. This benefits everyone, including patients, physicians, and the Centers for Medicare and Medicaid Services (CMS).
Sleep Review: The OIG also stated, "Development of a physician self-referral law ?regulatory exception or waiver is beyond OIG's scope of authority." Does this mean that there are other potential avenues to establish a safe harbor for sleep medicine? What are those routes and does the AASM plan on pursuing them?
Fleishman: We will continue our discussion with CMS, which has granted a specialty designation for board-certified sleep medicine physicians and has expressed interest in working with us on developing a new, integrated model for the treatment of sleep disorders. In its 2013 physician fee schedule final rule, CMS emphasized the importance of the physician taking part in durable medical equipment management to ensure that patients receive high-quality care that is tailored to their individual needs. We are encouraged that CMS recognizes the significance of physician involvement in ongoing patient care, and we will continue to promote the vital role of board-certified sleep specialists in the long-term management of patients with OSA and other sleep disorders.
Sleep Review: How does the OIG's decision impact sleep medicine moving away from a diagnostic medical specialty and more toward a chronic disease management field?
Fleishman: The shift in sleep medicine toward a focus on chronic disease management is inevitable as the national model for the provision of health care continues to move in the direction of outcomes-based medicine. Integrated disease management is of particular concern to CMS, and private payors are looking for any and all opportunities to improve value and to especially drive down the cost of care to include the cost of diagnostic testing. Therefore, chronic disease management will play a prominent role not only in the field of sleep medicine, but in the US health care system as a whole.
AASM members and your readers are well aware that the prevalence of sleep illness has reached epidemic proportions. The National Center on Sleep Disorders Research estimates that about 70 million Americans have sleep problems, with nearly 60% suffering from a chronic disorder such as OSA. Frequently, these sleep problems are linked with a host of chronic comorbidities such as heart disease, type 2 diabetes, and depression. It will be increasingly important for board-certified sleep medicine physicians and the medical team at AASM-accredited sleep centers to apply their expertise to the long-term management of these conditions, especially as an estimated 32 million Americans enter the health care system because of the Affordable Care Act.
Sleep Review: In its decision, the OIG said, "The arrangements described are subject to abuse and should be evaluated on a case-by-case basis, such as under the advisory opinion process." In your opinion, is describing the arrangement as "subject to abuse" a fair assessment? Why or why not?
Fleishman: No, the AASM does not believe this to be a fair assessment of the model we have proposed. Our proposal to the OIG outlined a safe harbor, or Stark Law exception, for board-certified sleep medicine physicians, the majority of whom are AASM members working in AASM-accredited sleep centers. The Stark Law is in place to prevent perceived financial incentives for providing designated health services such as DME.
The rigorous process of earning board certification and AASM accreditation promotes both clinical expertise and the highest standards of patient care. My chief concern, which I think all board-certified sleep medicine physicians share, is to ensure that each patient receives the most effective treatment and ongoing care for their sleep illness. Furthermore, the AASM's evidence-based practice parameters and clinical guidelines provide a clear road map that enables sleep medicine physicians to follow best practices when developing a customized treatment plan for patients. Therefore, we do not believe that sleep specialists will abuse the opportunity to provide DME services to their patients by overprescribing or inappropriately disbursing positive airway pressure (PAP) therapy. On the contrary, the AASM sees an exception from the Stark Law as a way to improve long-term management of patients with OSA. We have the most to gain when our patients experience the life-changing impact of effective treatment of their sleep illness.
It also is worth noting that in Medicare, DME services have a high instance of fraud, abuse, and improper payment, much higher than in physician services. A Comprehensive Error Rate Testing (CERT) improper payments report for claims submitted in 2011 concluded that 61% of DME claims were improper compared with less than 10% of Part B claims. A review of CPAP-specific audits shows that a common audit finding is a lack of evidence of training on the PAP device, which results in revoked payment.
We believe that increasing the role of board-certified sleep medicine physicians and the sleep team in the delivery of PAP therapy will help improve patient training on PAP devices and, in turn, improve PAP adherence. As I noted earlier, the belief of CMS is that physician involvement in DME will help reduce waste, fraud, and abuse. We believe this is especially true for board-certified sleep medicine physicians.
Sleep Review: Part of securing a healthy future for sleep medicine involves creating a positive perception of the medical specialty. The AASM Board of Directors recently approved an aggressive public relations plan that brands the sleep team, promotes longitudinal care for patients with sleep disorders, and heightens awareness of sleep among the general public. How will the goals of the plan be achieved and how will success be measured?
Fleishman: The AASM is relying on multiple strategies and tactics to deliver messages in layers that reinforce each other. Like any broad, contemporary initiative, we will reach our target audiences through the Internet and social media, including Facebook, Twitter, and YouTube. But we'll also employ traditional public relations strategies such as direct outreach to print and broadcast media. In addition, we will arm our members with materials they can use in their own communities, including point-of-care marketing.
Measuring the success of a public education initiative isn't easy. The amount of media coverage, website "hits," and social media connections paints only part of the picture. After all, there is no shortage of news stories on sleep-related issues. Each of us sees or hears coverage about sleep on a fairly regular basis, and it seems that everyone has a personal story about sleep.
Although the public may be aware of some of the dangers of ignoring their sleep issues, far too many patients are in denial. Too many accept sleep deprivation and sleepiness as a way of life. They see treatment of sleep disorders as optional, like elective surgery, and they don't recognize the potential life-or-death consequences of ignoring their sleep problems. They don't talk about sleep issues with their primary care physicians, and not enough PCPs ask their patients about sleep. These may be the biggest challenges. Clearly, we want to raise visibility for the AASM, and we expect to see our name mentioned in more news and feature stories. However, an even more significant facet of our goal is to increase public understanding and acceptance of the importance of being treated by board-certified sleep medicine physicians and the highly qualified team at each AASM-accredited sleep center.
The number of accredited sleep centers has reached an all-time high. Following recent AASM Executive Committee approval of several new centers, the total has topped the 2,500 mark. The steady increase in demand for treatment is fueled by people who understand that their sleep problem may be a serious illness. Many more have not yet come to such a realization; our public education messaging is directly targeted to them, to their family members, and to their physicians.
The AASM is meeting the demand for relevant and accurate information about sleep and sleep disorders with the launch of a newly redesigned public-facing website at www.sleepeducation.com. The site features an easily searchable listing of AASM-accredited member sleep centers across the country. Our public education campaign will be focusing on the website, the searchable list, and the daily blog-style articles about sleep that are posted there.
Sleep Review: You recently commented on a book review that made the generalization that sleep is unnecessarily "medicalized." How concerned are you about this point of view? Is the AASM's public relations plan designed, in part, to address such perceptions?
Fleishman: As a physician who dedicates all of my professional time and energy to the diagnosis and treatment of sleep disorders, I am concerned whenever I encounter the misperception that sleep is unnecessarily "medicalized." However, because of my background in psychiatry, I am well-acquainted with that viewpoint. Mental disorders such as major depression and anxiety disorders are routinely the target of such assertions despite well-founded science and research. Sleep medicine is just one of the many health care professions that must confront the medicalization claim, primarily because insomnia is a highly prevalent condition for which pharmacotherapy is a primary treatment option. It is of significant concern because these types of statements only create more barriers for patients who are suffering to get treatment.
But overall I am encouraged, because I know how far the field of sleep medicine has come since the early days in the 1970s when it was considered "experimental." Today, we are a widely recognized medical subspecialty that addresses one of the core health issues that impacts almost every aspect of an individual's well-being and quality of life. Yet there is much work to be done to enhance the image of the sleep field among both patients and physicians, and that is one reason why we are launching a public relations campaign. We will be reaching out to multiple audiences such as patients and their families, health and medical reporters and bloggers, and referring professionals. However, our message will be largely the same: Across the country, there is an epidemic of sleep illness, which is best addressed by a board-certified sleep medicine physician and the team of professionals at an AASM-accredited sleep disorders center.
Sleep Review: What is the primary goal you would like to achieve as AASM president? In your opinion, what will the field of sleep medicine look like in 5 years?
Fleishman: When I began my term as AASM president in June, one of my primary goals was to improve our Standards for Accreditation to ensure that patients with sleep disorders receive the highest quality of care from accredited sleep facilities. I chaired an expert task force that reviewed the current standards for all of our accreditation programs to address inconsistencies and develop a more uniform approach, concentrating on issues related to quality, safety, measurability, and an evolving comprehensive and longitudinal care model. I am proud of the work that the task force did on these revisions, which were reviewed by the board and presented to the membership for comment in November. It is anticipated that the revised standards will be finalized in January 2013.
My overarching goal has been and continues to be to provide the leadership necessary for the AASM to continue advancing the field of sleep health care in these challenging economic times. Since its establishment in 1975, the AASM has played the leading role in the growth and development of sleep medicine as a medical subspecialty, and I expect this to continue.
I also expect that the field of sleep medicine will look much different in 5 years. It is certain that most sleep centers will be performing much more out of center sleep testing than they are doing today, simply as a result of cost-containment measures being implemented by insurers. This will require the reallocation of the workforce in the sleep center, with more daytime staff educating patients and operating an out of center sleep testing (OCST) program. The increase in OCST will correlate with a significant increase in clinical activity at sleep centers. Providers will spend more time working with patients to improve therapeutic adherence, manage long-term treatment, and track outcomes. I intend to continue to advance initiatives to assist and guide our centers and membership to make this significant transition.
At the same time, the patients that we see in the sleep center for overnight polysomnography will be those with the most complex medical histories, comorbidities, and sleep problems. Staff working the night shift will need to be highly skilled and capable of providing exceptional medical care in challenging circumstances.
I believe that AASM accreditation will continue to be the gold standard for the field, and demand will be high for the specialized medical care provided by board-certified sleep medicine physicians and the team of health care professionals at AASM-accredited sleep centers.