In Episode 2 of "Sleep Review Conversations," four sleep medicine experts share their insights on sleep technologists' evolving roles. The panelists speak to how home sleep testing affects career paths, recommend new skills for technologists to focus on, weigh in on initiatives that may make an impact on the field, share insights as to potential sleep tech shortages, and provide closing thoughts on what technologists should do to thrive.
Push play to stream the audio podcast above. Run time: 33:07 seconds.
Hosted and produced by Sree Roy, editor of Sleep Review
Transcript Below
From healthcare publisher Allied360, this is "Sleep Review Conversations." I'm Sree Roy, editor of Sleep Review magazine and sleepreviewmag.com.
This episode's topic is sleep lab technologists' evolving roles.
Many different forces are converging to change the traditional roles of the sleep technologist profession. Moving forward, there are both new challenges and new opportunities.
To speak on these evolving roles are our distinguished panelists: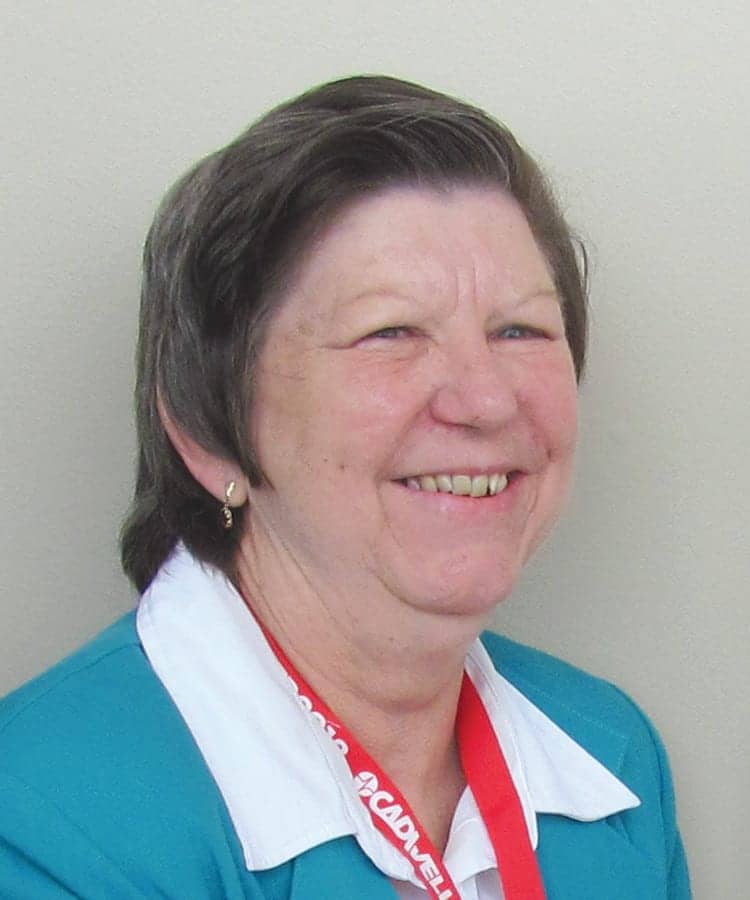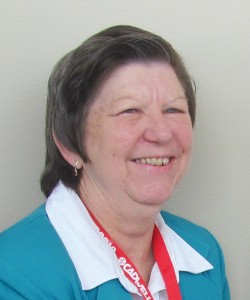 Rita Brooks, MEd, RST, RPSGT, REEG/EPT, is director of diagnostic services at Capital Health in Trenton, NJ, and has been involved in sleep technologist education and advocacy for over 25 years. She currently serves as AAST (American Association of Sleep Technologists) president and as a member of the AASM (American Academy of Sleep Medicine) Scoring Manual Committee. Rita is a coeditor of Fundamentals of Sleep Technology, 2nd Edition, and the just published Fundamentals of Sleep Technology Workbook.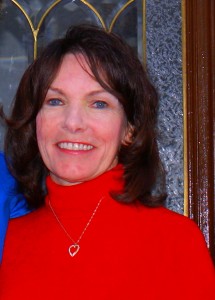 Donna Arand, PhD, is the clinical director of the Sleep Disorders Center at Kettering Hospital in Dayton, Ohio. She is currently secretary of the BRPT (Board of Registered Polysomnographic Technologists). She is also an associate research professor of neurology at the Wright State University Boonshoft School of Medicine. Dr Arand has served on the AASM (American Academy of Sleep Medicine) board of directors and is former chair of the AASM accreditation committee.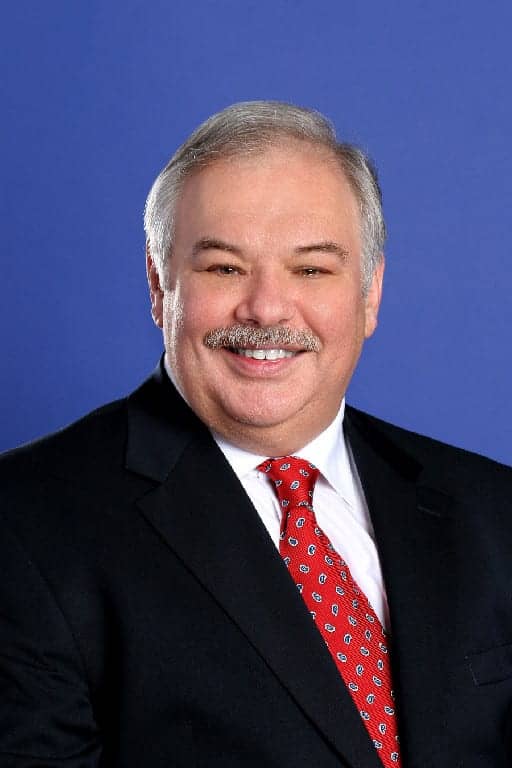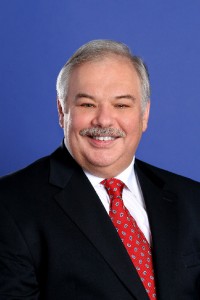 James P. Krainson, MD, FCCP, FAASM, RPSGT, is board certified in internal medicine, pulmonary medicine, and sleep disorders. He is also an RPSGT and is the medical director of the South Florida School of Sleep Medicine. Dr Kraison graduated from the University of Miami School of Medicine and completed his internship, residency, and fellowship at Mount Sinai Medical Center of Greater Miami.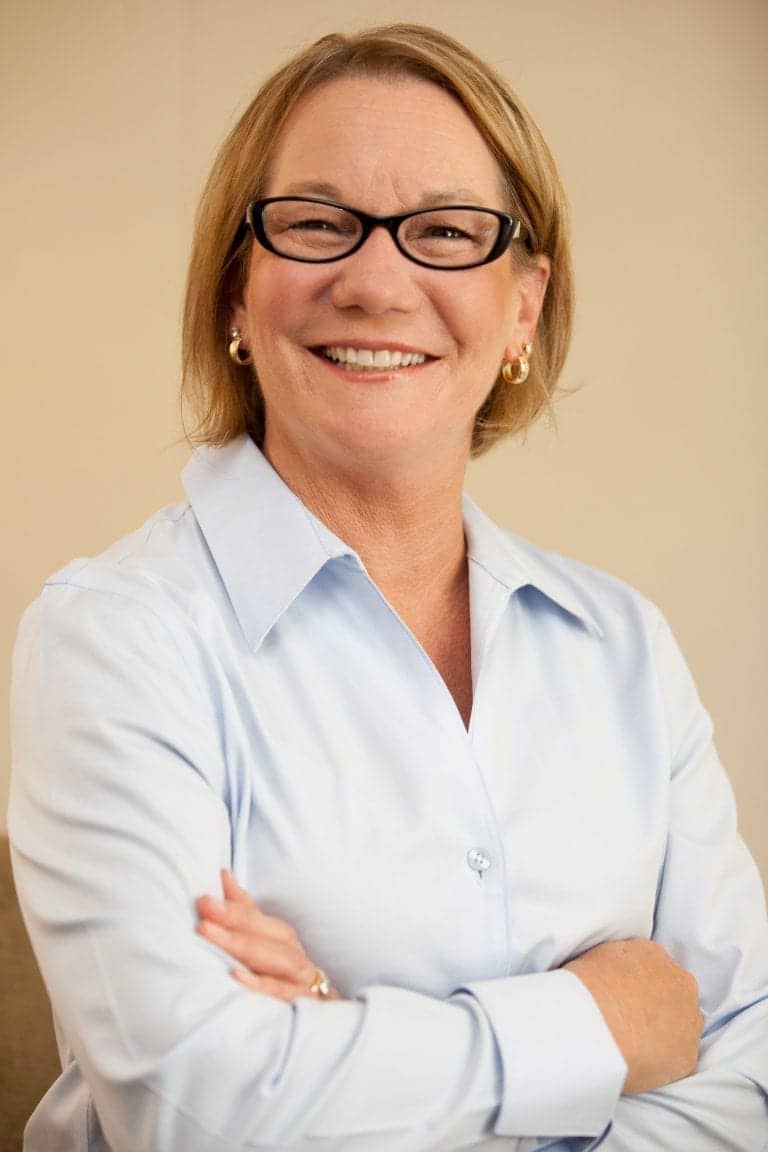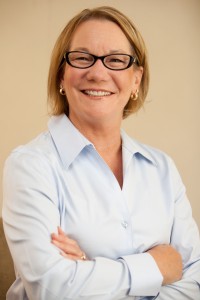 Robyn Woidtke, MSN, RN, RPSGT, CCP, CCSH, has enjoyed a varied career in sleep medicine and medical device industries, combining research and education, primarily on sleep-related products and topics. Robyn strongly believes that sleep health should be promoted and advanced through primary care and medical specialties as well as the inpatient environment. She is a principal at Sleep for Nurses, an educational endeavor, and Sleep Apnea Risk Associates, a risk management strategy company.
SR: Home sleep testing (HST) and auto-titrating positive airway pressure (APAP) devices are two technologies that are changing sleep technologists' roles. What challenges and what opportunities do the growth of HST and APAP provide to sleep techs? Dr Krainson, let's start with you.
Krainson: The first thing that should be noted is that many sleep tests are being taken out of the sleep lab—HST is putting them in people's homes. [HST] is a misnomer though, because it's not a test of sleep. It's a home monitoring of someone's respirations during the night. Most of the equipment does not measure sleep, so many of the sleep disorders are not being evaluated by these home sleep tests.
Be that as it may, the patients still need to be instructed on the use of the equipment and the results. Here we're finding use for our sleep technologists to have the patients get instructions as to how to set up the sleep testing equipment that they'll be putting on themselves, how to take it off, how to care for it for the night, how to troubleshoot small problems. Our sleep technologists are doing that during the daytime now when they don't have work to do at night.
SR: Thank you for that response. Would anyone else like to share their insights on the impacts of HST and APAP?
Brooks: I'd like to say that we've seen a similar issue. We've expanded the role of our sleep technologists as well. We are finding that it's a challenge doing the home sleep apnea testing because we don't get to spend as much time with the patients as we typically would. But we have really expanded the role of the technologists, and they're doing quite a bit of patient education. We're finding that is helping the success rate, particularly for the patients who are not only having the diagnostic test at home, but also the auto PAP. That's the bigger challenge for us.
Krainson: I agree that the more involved the sleep technologist is all throughout the procedure, the better the success rate is. This is something that has been under-realized. The more education the patient gets, the better the compliance is. The better compliance is, obviously the better healthcare outcome you're going to have. This is a way that we're also using our sleep technologists.
SR: That's true. Yes, APAP does provide some particular challenges for compliance, for sure. Savvy sleep techs may consider developing different skills from those that they've focused on in the past. What would you each say is one old skill that sleep techs should focus less on developing and one new skill sleep techs will need for the future? Rita, let's start with you.
Brooks: I truly don't believe there are any old skills that need to go away. I think there are a lot of old skills that need to be enhanced. We're seeing a number of sicker patients in our sleep labs at night; therefore, those technologists need a higher level of training. We're encouraging a higher level of education from the AAST perspective and also from my own laboratory's perspective. The other things that technologists need to learn more about are things like understanding insurances and the requirements for preauthorization, a solid foundation in the sleep disorders and comorbid conditions, so that they can assist the physicians that are seeing patients, which is happening in my particular practice and in others that I'm aware of. Basically, a higher education level to be able to interact with patients at a higher level and help with patient adherence, in particular for the sleep apnea patients.
Woidtke: I agree with Rita. Some of the things that the sleep technologist should begin to focus on are chronic care principles, learning how we can integrate sleep into population health, how do we integrate the sleep technologist in the medical home as either a neighbor or part of a primary care practice. How I could foresee a sleep technologist integrating is becoming the "sleep specialist" or the "sleep professional" within a primary care practice, where maybe it's providing home sleep tests in conjunction with a sleep center. Being part of a hub-and-spoke team, if you would. Sometimes patients don't follow up on their sleep tests because they don't understand the importance of it.
I believe the sleep technologist [should be] improving their skills, their critical thinking skills, integrating again concepts of chronic care, integrating as Rita mentioned the bidirectionality between the comorbid condition and getting patients to really understand the importance of sleep health to their overall health. I really believe that could be an expanding role inside and outside of the sleep center.
I could also see the sleep technologist's role being integral as part of possibly an intensivist or a hospitalist team within the acute care environment providing necessary services for CPAP application during an acute period and ensuring that those patients who suspect that they have sleep apnea, make sure they're followed up and get to the sleep center after they're discharged, as well as being a clinical liaison in the acute care environment whether in general admissions or within the perioperative environment.
Arand: I also think the technician needs to get away from that narrow perspective of hooking up patients and running sleep studies at night because of the changes in the field. What they probably need to be focusing on for the future is developing patient or people skills and learning how to assimilate a variety of information from different sources, not just sleep, but understand other comorbidities to a degree and how they may all interact so they can work with patients to look at outcomes and to improve their adherence to treatments, not just CPAP adherence (which is important).
There's a whole range of sleep disorders, and as physicians get busier and busier, there's less and less face-to-face time for the physician to actually explain to the patient, so they can understand, and empower the patients to take care of themselves and understand what it is they're doing at home to improve their outcomes. Help them with that self-care aspect of the home centered patient so that the physician is freed up, and you have somebody in-between the patient and the physician that can do so much of the education and the work that needs to be done to improve the lives of patients with a variety of sleep problems and other comorbid conditions, some of which are going to interact and aggravate each other.
Krainson: I agree completely. Having the sleep technician in that role would be greatly appreciated by the patient. It improves their health outcomes. Until we get the third-party payors and administrations and other people to appreciate that role, it's going to be very difficult to accomplish.
Arand: I agree with that completely, but you've got to start somewhere. Every specialty, even sleep, started as an outcast. Sleep wasn't even considered a legitimate area of science or medicine when I started out. You just keep chipping away at it and showing people how valuable it is. Even apart from that, there's a lot of history about educators—diabetes educators, rehab medicine—all of these things had to fight for coverage when they started out. The people in the sleep field realize how important it is. It will eventually get there. When you're at the beginning of something, it's always the biggest struggle.
Krainson: For every one of us, how we spend our 6 to 8 hours at night definitely reflects on what's happening as far as the remainder of our day. People underestimate that all the time.
Arand: Absolutely.
SR: Would anyone like to add anything on the evolving skill set of the sleep technologist and what they need to expand into?
Woidtke: We do need to incorporate other lifestyle management skills, counseling, nutrition, learning more about weight loss management, and how do we integrate that into the overall sleep hygiene and other kinds of things like that. As a coach in some way, shape, or form can help people change, lifestyle modification. That would be another skill that could be integrated by a sleep technologist.
Krainson: I can foresee in the area of shift work, that could be critical to a company, to have somebody in their health team that would be able to counsel people regarding what they should do about their shift work and how they should best approach it.
Brooks: I'd like to add we shouldn't forget that the technology at night is changing. It's requiring technologists to work at a much higher skill level when you start talking about pediatrics and seizures and servo ventilation and patients with COPD and congestive heart failure. The education focus needs to be also on the education of the night technologist so that they're better caring for the patient.
SR: What a great roundtable of responses. Thank you all for those insights. We've recently seen some initiatives geared toward helping sleep technologists adapt, such as BRPT's CCSH (Certification in Clinical Sleep Health) credential. What initiatives do you predict will make an impact on the field in the next 3 to 5 years? Robyn, what is your perspective?
Woidtke: The CCSH has been a wonderful first step in providing the certification, a rigorous test development process. Certification in any profession demonstrates a higher sense of proficiency as well as provides the public some recognition that this person is knowledgeable and capable of providing the care that's needed. It's a good first step.
What we need to see is leadership in the field to move forward to work on public policy, to engage our elected officials, get them to understand the importance of sleep health and not just in terms of public health but individual health, workplace productivity, accidents. We're all very familiar with those kinds of issues.
It's going to take a concerted effort, as Donna indicated. We need to be very activated and be an advocate for ourselves, our role in sleep medicine in these different areas. Maybe we have lobbyists going out or we engage our individual Congress people and Senators and get them to jump on board with us. It's not easy. It takes time and effort for people to do. If we don't start to move forward in that area, we're not going to make any progress.
Arand: The interesting thing about the BRPT's CCSH credential is that it's not just limited to sleep technologists. It really is an inclusive credential. People in healthcare, such as in the area of diabetes or obesity, may also be interested in this particular credential because sleep impacts everything we do as we're finding out. You can't test anything where sleep doesn't seem to have a role. Bringing these individuals who are specialists in other areas and letting them see how sleep impacts what they're doing and their treatment processes and their education of the patients really is going to have a huge impact on medicine in general. Sleep will be part of other areas of medicine as well.
Woidtke: Great point.
Brooks: I agree with that. We have been working on a job description for sleep technologists that is also expandable to others at the AAST. We've been focusing on increasing the level of education for technologists. That's been coming from leaders not only at the AAST, but the BRPT and the AASM. Everyone seems to be heading in the same direction in that our educators need to become educated at a higher level, whether they be technologists or nurses.
We're even seeing some medical assistants that are getting involved. I was very surprised to find that most medical assistants have at least an associate's degree as entry level in their field. The education piece is one of the things that's going to make an impact on our field going forward.
SR: Terrific insights. With these changes to sleep technologists' roles and the potential for some to seek alternative career paths in light of the changing times, do you predict that there will be a shortage of sleep technologists in the future? Why or why not? Dr Arand, what are your thoughts on a possible shortage?
Arand: Actually, we're seeing a shortage in some parts of the country now. California, for one. In my area in southwest Ohio, we have jobs for registered techs that we can't fill for 3 months or longer. Different facilities, hospitals, are bidding up the price to get a registered tech. In California, I was told recently that there are jobs that will be posted for 9 months, and the salaries are very high. We have signing bonuses for sleep techs in some areas in Cincinnati. We're seeing a shortage already. That will continue for a while until people realize home sleep testing is not going to totally close sleep labs everywhere. There will always be a need for some in-lab studies.
Certainly, the knowledge and scope of knowledge that a registered tech has can be the basis for developing other skills. Certainly, explaining to patients in terms they can understand what their sleep study means, even if it was done as a home sleep test or at another facility. While some sleep centers have closed because of insurance issues and other things, there will always be a need for in-lab studies. There may not be as many sleep centers in the future, but I suspect the larger academic centers and hospital-based sleep centers will still have a need.
Someone had already mentioned that you're seeing sicker patients all the time in the sleep lab. We've had three patients come in in wheelchairs in one night, three of our six patients. We're seeing a lot more medical comorbidities, older patients, people not doing well on CPAP because they have central apnea, Cheyne-Stokes breathing, they're on oxygen, [or have] morbid obesity. These are people who couldn't do a home study on themselves, and their issues are so complicated. Titrating isn't as simple as it used to be sometimes. It's like, OK, I'm going to switch to BiPAP now. Do I need CPAP? Can I qualify ASV? It's very, very complicated, and those patients will always need in-lab studies.
There really is a need for registered techs, and that area isn't going away. It may decrease a little, but there are shortages now. Although other areas of the country, the Northeast, the Boston area, they have a surplus. The point is registered techs may have to consider that they may need to relocate to find a good, well-paying job.
Brooks: A lot of the registered techs that have been in the field for a while are going to expand into some of these newer roles as well. I've seen that in my own lab and I've heard of it from many other places across the country where their best technologists are now moving into the patient care roles in the daytime and assisting with home sleep testing but also assisting physicians who are seeing patients.
This also impacts on the ability for the physician to see more patients. If the technologist is seeing the patient who's on CPAP and doing the download and reviewing that data and giving the physician a synopsis of what's going on with the patient, it's saving time for the physician who is now able to see more patients. There are a lot of new roles that are going to give us a better career ladder for sleep technologists as well.
Woidtke: Maybe have the pendulum with the home sleep testing one way, and you know how they go. We may find that, as everyone's indicated, the role for sleep technologists may be somewhat different, but baseline knowledge and how to read and evaluate the data aren't going away. As we do see these sicker patients, hopefully insurers will see that a home sleep test or the limited time that somebody actually spends with the sleep specialist actually produces worse results than hopefully eventually paying for those services in order to achieve better outcomes.
Arand: Now there's also a lot of wearable technology. You have the Fitbit and the Jawbone and a variety of these bands that monitor your sleep per se. I assume they're somewhat like actigraphy. There are pulse oximeters you can attach to some of them and download your data. In the future, people may be doing their own home sleep studies without a physician, without these expensive devices we're putting on them. There's an incredible amount of potential there.
We're going to look at the state-of-the-art equipment in the BRPT symposium this summer. It's going to be the focus. There's so much out there. So many apps. It's just a matter of time before individuals will come into the doctor and say, "Hey, here's what my EKG was doing. Here's what my oxygen was doing last night. Here's what my sleep is like." There's a lot of information that can be gathered on these personal devices. Somebody needs to explain to people what does this mean. They got this stuff, and they don't know what to do with it.
Woidtke: I agree. There's a caveat, though. As a user of an unnamed device and as a sleep person and as a researcher, I recognize that probably these devices haven't gone through the rigor. Therefore, people may look at their data and say, "Hmm. I felt pretty good last night. It tells me I slept 7.6 hours and I was restless, but that restless time doesn't equate to awake time." As you mentioned, people are going to come in and start asking us these questions. I don't think many of these manufacturers have actually done the verification, validation that is necessary to provide a robust tool, at least at this point in time, at least from those commercially available, mobile medical apps.
Arand: It's starting, and the technology is really exceeding our abilities to actually harness it and make it really practically useful from a medical point of view. There's great potential there.
SR: Excellent, thank you. I simply want to go through now and see if I can get closing thoughts from anyone who would like to offer any last thoughts on what sleep technologists should be doing to survive and thrive in their careers. Dr Arand, would you like to take a few moments to share any final thoughts today?
Arand: Sure. The sleep technologists of today, they need to expand their horizons, find out what they're interested in or good at, and move towards maybe the management of sleep centers, getting into billing aspects, more of the activities that happen during the day. If organization skills and management are their forte or they'd like to do that, that's a piece they can add onto their already existing knowledge.
Alternatively, many of the sleep techs, in fact most that I meet, have such great people skills. They get along so well with the patients at night. The patients just love them. They're all nurses and doctors. That's what they call them. "Oh," they say, "they're so good." If that's one of their strengths and they like dealing with people, they should pursue something like the clinical sleep health credential and maybe try to learn to work with people and help them understand not only their sleep study but their treatment and how to adjust their lives to improve their outcomes in general. Be that person between the physician and the patient so that they can assimilate the information and empower the patients to help them take care of themselves. That field will explode with the need for these types of educated individuals.
SR: Terrific. Dr Krainson, final thoughts?
Krainson: Sleep medicine is still in its infancy. The discovering of sleep disorders is still in its infancy. Eighty-five percent of patients with sleep apnea are still undiagnosed, so there's a tremendous number of people that are in need out there. The more the sleep technologist can be able to serve them, the better everyone will benefit from that. It's just going to be a matter of persevering, gaining as much knowledge, as much extra certification. Those are always good benefits and extra skills that will be valuable. The more you're associated with other types of sleep disorders and other types of health problems and you have a good grounded aspect of people's generalized health, the more valuable you'll be.
SR: Terrific. Rita, would you like to share any final thoughts?
Brooks: My focus has been for many years on education. I started my career training EEG technologists and then sleep technologists as I got into sleep. I agree with what others have said. There is an expanding role for the technologist, and it's going to hinge on them continuing their education, learning about this area's comorbidities and the new technologies that are out there and expanding their horizons. We're not just night techs anymore, and that's a great thing for the technologist that's in the field and coming into the field.
SR: Very good points. Robyn, any closing thoughts from you today?
Woidtke: Yeah. I'd like to tell the technologist to invest in yourself as well as advocate for yourself. You also must advocate for your patients. Again, just getting out there and making sure that people understand the importance of this role, the integration of sleep health into mainstream health, general health, and promotion. Really be your own PR.
SR: Very good advice to today's technologist.
Thank you to today's panelists for your insights on sleep technologists.
Thanks to everyone for listening. Until next time, visit us at www.sleepreviewmag.com for the latest news on sleep medicine careers and other sleep medicine issues.
Listen and read the transcript to Episode 1 (drowsy driving).