Sleep specialists share why they started offering multiple nights of home sleep testing to their patients and how it impacts diagnosis and therapy.
By Karen Schotanus
Home sleep testing devices are increasingly designed with the capability to capture multiple nights of data, but is this additional information worth the extra time commitment? Some sleep specialists say yes.
More Data, More Motivation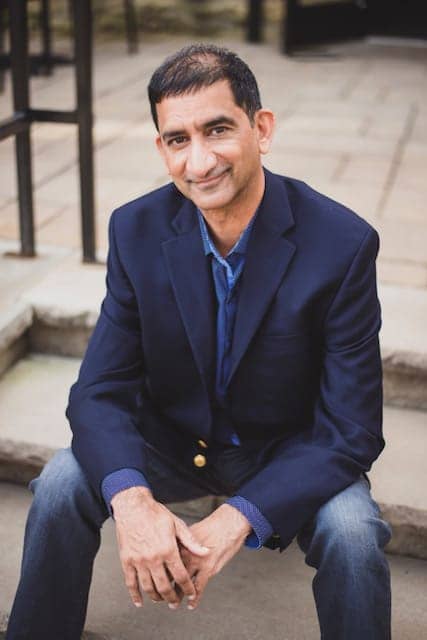 Sleep physician and founder of the national telemedicine service SleepMedRX, Jagdeep Bijwadia, MD, MBA, says his company is veering more towards multi-night studies. Currently, they use Ectosense NightOwl disposable home sleep tests, which give their patients the ability to test up to 10 nights. Testing can take place nonsequentially over months or even years.
"Sleep apnea is a chronic disease," Bijwadia says. "We tend to treat it with one data point, but you may need to test the patient on another occasion."
Bijwadia cites bariatric patients as a great example of a demographic that he asks to retain the device to reassess after bariatric surgery.
Bijwadia explains that multi-night studies not only provide more clinical data for a precise diagnosis, but they also give more information to the patient, some of whom aren't particularly motivated to take action. "Those with mild to moderate sleep apnea may not be convinced after one night," he says. Unconvinced patients find ways to explain symptoms away. In his practice, he has heard patients say they simply had a "bad night." The ability to show patients data from multiple nights may help them reach an "aha" moment, when they better understand the severity of their disease.
"The cost, the logistics, the data you want—all of those things are addressed now," he says.
Additionally, multiple nights of home sleep testing have become more cost-effective. According to Bijwadia, with the devices used at SleepMedRX, it doesn't cost them any more to do three nights of testing versus one.
Multi-night testing has resulted in fewer of his patients requiring in-lab testing. "Only the more complex patients need to go to the sleep centers now," he says.
Bijwadia has also noticed that the home sleep test technology has become more user-friendly. For most of Bijwadia's patients, the process of setting up the device for multiple nights is uncomplicated. While patients do need to have a smartphone and know how to download an app, there isn't much more technology they need to manage.
While the NightOwl has been a good fit for SleepMedRX, Bijwadia cautions it may not be right for all practices. It does not test for central sleep apnea, for example. For those considering moving to a multi-night model, he urges them to think about what kind of data is desired, what the logistics are for collecting that data, and to factor in the costs of switching technology. Also, consider what your practice does now versus what it could do with a multi-night sleep protocol.
He says, "Technology is only going to narrow the gap. I think we will get more and more sophisticated signals and technology over time."
Overcoming the 'First-Night Effect'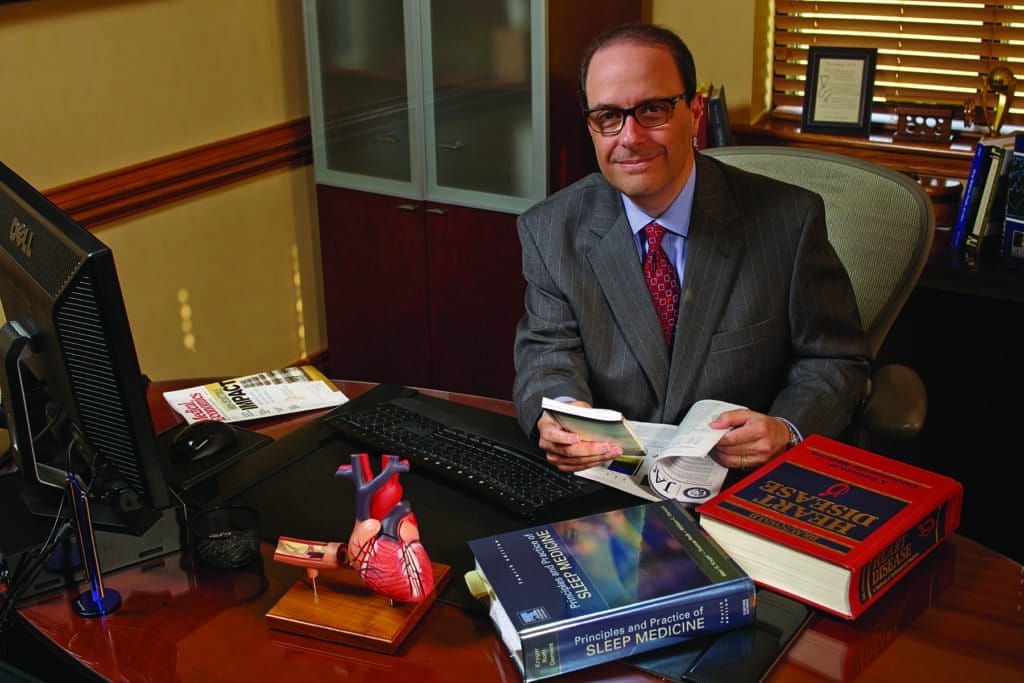 Lee A. Surkin, MD, president of Empire Sleep Medicine, a comprehensive sleep medicine practice operating out of three locations in New York City, and founder of the American Academy of Cardiovascular Sleep Medicine, began multi-night sleep testing as soon as he was able to find a device that facilitated it.
He began with the Itamar Medical WatchPAT and the Watermark Medical Inc ARES. The "first-night effect," a phenomenon that occurs when a person's sleep is altered due to a change in their sleeping environment, was a factor in him becoming an early adopter of the multi-night approach. Some testing devices require the placement of leads on various parts of the body and wiring that can interfere with natural sleep rhythms.
"When someone is not used to a device like that, they can't be expected to sleep normally," says Surkin, who is also the chief medical officer at both the healthcare information technology company VirtuOx and Nexus Dental Systems, a conglomerate that works with dental practices to reach sleep apnea patients. "That's why multi-night studies are more accurate and valid," he says. According to Surkin, multi-night sleep testing results in fewer false negatives, better diagnostic accuracy, and an overall better impact on patient care.
So, if single-night sleep tests can result in unreliable data, what is the magic number for multi-night testing? Surkin cites several studies done as far back as the early 2000s showing that while two or three nights is better than one, there wasn't a dramatic difference between having a second or third night of testing.1 He typically recommends two nights, but when a study is inconclusive or the data differs dramatically from one night to the next, he may recommend an additional night.
Surkin is involved in interpreting home sleep apnea tests for VirtuOx, which currently uses the ResMed ApneaLink Air, the Ectosense NightOwl, and the Philips Respironics Alice NightOne, as well as the Itamar Medical WatchPAT for pediatrics.
He recommends using the most user-friendly devices. "The more equipment or monitors that need to be applied, the more challenging it is for the patient," Surkin says. Particularly for his cardiology patients (Surkin is triple-board certified in sleep medicine, cardiology, and nuclear cardiology), many of whom are Medicare patients, there may be other health concerns that cause dexterity issues and other challenges. The technology aspect can be challenging for patients as well. "I tend to migrate to the easiest, more accurate, and reliable device that is available," he says.
Clarifying Mild Versus Moderate
Sahil Chopra, MD, CEO and co-founder of Empower Sleep, uses multi-night home sleep testing for his fully digital, direct-to-consumer sleep practice. Chopra's model is designed to simplify sleep medicine and the traditional sleep testing he sees as "clunky" and inefficient.
"The idea is that if you have more data, you can make a more precise decision," Chopra says. Empower's standard sleep testing model uses three nights of data. "When you have more nights of data, you can learn more about one's sleep and diagnose with clarity," he says, adding that a one-night sleep study may only provide a "snapshot" of sleep patterns.
We know that people sleep differently from one night to another. So the question is, if we study one night versus three nights, do you get different results? "The answer is yes," says Chopra, citing a paper published in CHEST that studied three nights versus one night of sleep testing. It provides evidence that there can be a significant difference in results from night to night.2
In his experience, around 20% to 30% of people bounce between mild and moderate sleep apnea. Having several nights of sleep data can be helpful to the patient, especially if one night shows mild sleep apnea (which, in the absence of symptoms, may not be as compelling to treat), but additional nights reveal moderate sleep apnea. Having more data provides a more compelling reason to encourage treatment.
With multi-night testing and a good history, Empower Sleep can address sleep issues for its patients more than 90% of the time, Chopra says. Around 5% to 10% of its patients are ultimately referred for in-lab testing. "Our mission is to empower millions of people with the sleep healthcare they deserve," Chopra says.
Empower Sleep utilizes several different home sleep tests. SleepImage's Ring (which streams data over Bluetooth to smartphone memory) is its main device. After the three-night study is complete, clinicians check in with patients via Zoom and use the data to discuss treatment. The company works with dentists, sleep specialists, and otolaryngologists for sleep apnea therapies.
Early Adopter
Multi-night sleep testing has been standard practice for Dallas-based Comprehensive Sleep Medicine (CSMD) since 2013. According to Trent Titus, president of CSMD, it began in 2011, when the company's medical director requested multi-night studies to account for night-to-night variability. At the time, at-home testing was uncommon, and it wasn't accepted by many private insurers or Medicare.
Since then, CSMD has tried numerous devices. "We have tested around 10 to 15 at-home sleep testing devices over the last ten years," Titus says. Ultimately, the company moved forward with the Itamar Medical WatchPAT ONE, WatchPAT ONE-M, and Watermark Medical ARES.
CMSD is approved to do testing in all 50 states. "99% of our patients are 100% remote," Titus says. Those national contracts, along with the right devices, have been very important to expand its multi-night, at-home sleep study model.
When the COVID-19 pandemic hit, CSMD had few changes to make to its business model. "None of our home sleep testing changed, with the exception of using the disposable WatchPAT more regularly," Titus says. The disposable model allowed the company to continue testing patients without the 2-week waiting period that was recommended for reusable devices between patients at the beginning of the pandemic, when there was uncertainty about how long the virus could remain on hard surfaces.
CSMD's in-house physicians all recommend two-night sleep testing for most patients. As for outside physicians, CSMD leaves that decision up to the clinician. It works with primary care physicians, otolaryngologists, cardiologists, and other sleep practices. "The provider makes the decision on how many nights and for what reason," he says. Many providers don't order multi-night testing, often due to insurance, which typically doesn't pay for more than one night. "For those that do order multi-night testing, we do it whether the insurance approves the second night or not," he says, to ensure the physician gets the data they request. The number of outside providers requesting two-night testing has increased from about 10% to about 30%.
Having a second night of testing can lead to some important revelations. Titus says there will often be a 5 to 7 apnea-hypopnea index (AHI) difference night to night. Recently, a patient registered an AHI of 9 one night, and an AHI of 33 the next. Variances like that, while uncommon, help to highlight the importance of testing for more than one night.
For companies interested in multi-night testing, Titus recommends that when identifying an appropriate device and company, also consider the added expense to ensure the value will outweigh the costs. While some sleep specialists are embracing multiple nights of home sleep testing, many payors are not.
Karen Schotanus is a Kansas City, Kansas-based communications professional with more than a decade of writing and editing experience.
References
1. Westbrook P, Levendowski D, Zavora T. Night to night variability of in-home sleep studies—is one night enough? Sleep. 2007 June;30 (suppl).
2. Punjabi NM, Patil S, Crainiceanu C, Aurora RN. Variability and misclassification of sleep apnea severity based on multi-night testing. Chest. 2020 Jul;158(1):365-73. 
Top image: Empower Sleep co-founder Sahil Chopra, MD (right, pictured with co-founder and chief operating officer Sagar Chopra), uses multiple nights of sleep testing to arrive at more precise clinical decisions. Photo by Maggie James.