The Advanced Center for Sleep Disorders, an independent sleep medicine clinic founded by Anuj Chandra, MD, DABSM, has moved its Chattanooga headquarters to a larger location, at 6624 Lee Highway.
"We are so grateful to the Chattanooga, Cleveland, and North Georgia communities," says Chandra, in a release. "Since we began the Advanced Center for Sleep Disorders in 2005, it's been an honor to help so many people in those communities. Our need for a larger office is sign of how patients and their doctors have embraced us. To them, I say 'Thank you so very much.'"
Chandra and his staff are celebrating the center's new location on Wednesday, May 15 from 5–7 p.m. with an open house and ribbon cutting by the Chattanooga Chamber of Commerce. The open house will feature refreshments, tours of the office, and informational presentations. The entire event is open to the public.
"Everyone is invited to our open house—sleep disorder patients, the medical community, and people in Chattanooga, Cleveland, and North Georgia who want to know more about sleep and sleep disorders," says Chandra. The center has locations in all three areas.
In addition to Chandra, the center's medical staff includes Lotika Pandit, MD, physician assistant Sheree Owens, PA-C, and nurse practitioners Thera Thomason, NP-C, Tara Hernandez, NP-C, and Paula Coffey, NP-C.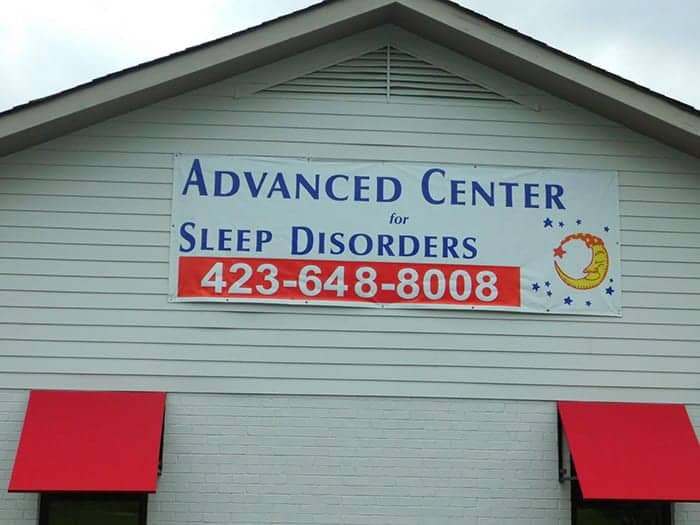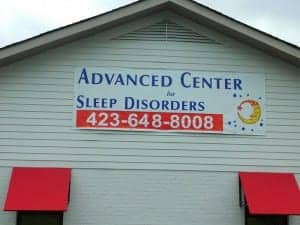 Education Is Vital to Healthy Sleep
When Chandra founded the Advanced Center for Sleep Disorders in 2005, he made a commitment to educating the public about the importance of healthy sleep and the need to identify and treat sleep disorders. He speaks about sleep and sleep disorders around the community, publishes educational information on his blog and social media, and teaches every year in India, where he was a founding instructor for the National Sleep Medicine Course, a physician education initiative to bring cutting edge sleep medicine training to India.
The May 15 open house will offer educational presentations on these three topics:
1. Problems with CPAP Compliance—One of the most effective sleep apnea treatments is sleeping with a CPAP machine, which acts as an air splint to keep soft tissues from collapsing and blocking air flow, but some people cannot tolerate wearing a mask while they sleep. "There are newer types of masks that may help, and desensitization techniques to make it easier for people to wear the mask," says Chandra. "Unfortunately, about 50% stop using CPAP or don't use it consistently. If 50% of diabetics didn't use their insulin, it would be a crisis. The chronic damage from untreated sleep apnea is not immediately obvious, but ultimately it takes a toll.
2. Treatment Alternatives to CPAP—Depending on the patient's situation, there may be treatments other than CPAP that could be effective, such as these:
Adjustable oral appliances fit in the mouth and reposition the jaw, or sometimes the tongue, the keep the airway open.
Inspire Upper Airway Stimulation, recently approved by the FDA for patients who are not helped by CPAP, is an implanted pacing device that monitors breathing and delivers a gentle stimulation to key muscles to keep the airway open. "While a cardiac pacemaker actually makes the heart beat, which is a big muscle contraction, the stimulation from Inspire makes certain muscles contract slightly to keep the patient's airway open," says Chandra.
3. What Businesses Need to Know About Sleep Disorders—Every business is potentially affected if employees are not getting enough sleep, both by increased insurance costs from sleep-related health problems and by lost productivity as sleep deprived employees work below their best. "Two types of business are especially vulnerable: companies that use shift work, which may disrupt normal sleep patterns of employees, and trucking companies, whose drivers are especially at risk of falling asleep at the wheel if they are over-tired because of untreated sleep apnea," says Chandra.