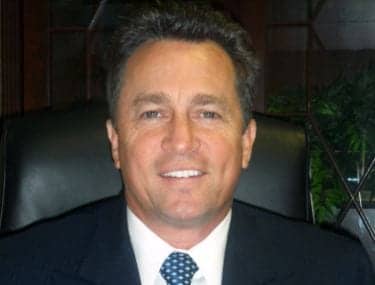 The International Institute of Sleep (IIS) puts patients before profits, a principle that has guided the company well since its founding in 1999. In that time, the company not only has earned a reputation as an industry leader in patient care and professional development but also has grown to include eight locations servicing more than 10,000 patients annually across Florida and a network of hundreds of sleep labs.
When Glenn Becker, CEO and president of the Florida-based company, set out to create IIS, he was an outsider looking into an industry that he knew he could make better. He was confident that he could raise the bar in patient care for people suffering from sleep disorders.
"As opposed to the traditional way people do sleep medicine, I decided to put my spin on it and create a comprehensive approach to sleep medicine as opposed to the patient-in, patient-out approach to sleep," Becker says. "We like to say we put the 'care' back in health care."
And that approach extends beyond patients to a commitment to nurturing the professional development of sleep medicine practitioners. Relying on a myriad of programs, IIS has set a high bar for itself, but it's a bar the staff seek to surpass in every endeavor they undertake.
SERVING PATIENTS
IIS, always at the forefront of optimizing patient care, utilizes every means available to the industry to ensure patients are treated successfully. The company not only offers traditional in-lab tests any hour of the day or night but also was an early adopter of home sleep testing (HST) and remotely attended sleep studies.
The company's pursuit to optimize care doesn't stop at the diagnostic stage. "I wanted to create a more comprehensive approach and design a disease management program following the patient from start through life," Becker says.
And that's exactly what Becker did. IIS' disease management program for patients with obstructive sleep apnea (OSA) begins with a clinical assessment by a licensed respiratory care practitioner with special training in sleep disorders. This assessment provides the basis for development of an individualized care plan, designed to ensure successful compliance with treatment.
The care plan includes a mask desensitization program for those reluctant to wear a mask, a replacement part program where patients are resupplied with the appropriate disposable parts when needed, and a retitration program, which monitors patient PAP device pressure adequacy and ensures each is adjusted to its optimal and therapeutic levels according to the physical changes that people experience throughout their lives.
In order to guarantee that patients are receiving the level of care that the IIS requires of itself, the company also provides home medical equipment (HME). As an HME/durable medical equipment (DME) provider, IIS can offer alternatives to patients who cannot tolerate CPAP, including oral appliances and new therapies like Provent.
"Not everyone wants to deal with a CPAP machine, which is fine," Becker says. "We have other means to help them, like Provent therapy, a fairly new direction to take, which we've been extremely successful with." Provent fits over both nostrils and uses a MicroValve to keep the airway open.
"It's an alternative that most sleep programs don't offer because it's not in their niche," Rick James, former director of IIS, explains. "[The ability to offer alternatives] is just the reason IIS got into DME. It's something the patients need for that continuum of care. It doesn't just end at doing the sleep study."
The variety of alternatives that IIS offers allows for a truly individualized approach to therapy, where tailored treatments lead to satisfied patients. Becker credits the numerous programs supporting the patient—as well as the lab's caring staff who work for the good of those patients—for IIS' success and its impressive 90% CPAP compliance rate.
"I am very passionate about what I do," Becker says. "I truly care about every single patient. I personally get on the phone with patients who are refusing to come in because they don't want to put a mask on their face. I do what I can to ease their minds about the process and to reinforce the tremendous life-saving benefits of completing the program. I assure them, if it's about money, don't worry about it."
Because of IIS' phenomenal success, Becker has generously been able to provide more than 20% of its services for little or no cost to patients.
NICHE CARE
For Becker and IIS, success is not to be limited to the patient's walking through the doors. IIS has a history of reaching out to those who are at the greatest need, throughout the country. The company boasts a variety of programs aimed at raising awareness and improving treatment of sleep disorders in transportation, occupational, and perioperative settings.
IIS' transportation program targets truckers, pilots, train conductors, and bus drivers. The company creates customized solutions for managing sleep disorder screening, diagnosis, and treatment of any of the more than 80 sleep disorders possibly afflicting such professionals. With more than $12 billion a year spent on dealing with accidents due to drowsy driving, many large transportation companies have shown a great deal of interest in working with IIS to address this problem.
When an organization partners with IIS to institute a comprehensive wellness program for its employees, results are astounding. Well-rested transportation industry employees not only result in reduced crash rates and severity but exhibit improvements in overall health and cognitive function. Companies also benefit from reduced legal and insurance expenses, and ultimately improve profits because employees become more productive as they become better rested.
In the event that an accident does occur, IIS is there for its clients to answer to insurance companies, investigators, and attorneys, confirming the company's dedication to preventing accidents.
IIS also offers an Occupational Risk Education program. Proving once again that addressing sleep problems is key to improving performance and saving lives, this program is available to public safety workers, high-risk employees, those in the medical fields, and any company looking to combat absenteeism and reduce workplace accidents.
Studies have shown a link between medical mistakes and loss of sleep or poor-quality sleep. Numerous workplace disasters have been associated with preventable sleep deprivation. Companies choosing to employ IIS' Occupational Risk Education program are provided with tools meant to combat injuries, accidents, concentration loss, moodiness, and health problems related to poor quality and lack of sleep.
Many of the organizations taking advantage of the Occupational Risk Education program are self-insured and so are looking to save millions of dollars on overall health care costs.
"There's been a lot of interest from self-insured employers who offer a comprehensive wellness program to their employees," James explains. "They are so impressed with our outcomes that they are pretty quick to consider our program standard protocol for all employees, not just the ones who are at risk for occupational hazard, but [also] clerical [employees] who may have a number of health claims that suddenly diminish because we uncovered that they were at risk for sleep apnea."
IIS also has a Perioperative Program aimed at implementing measures to ensure the safety of people with undiagnosed sleep apnea receiving anesthesia during surgery. Often these patients do not have enough time to go through a complete sleep study prior to surgery. Instead they are given a home sleep testing device for a quick preoperative assessment.
"The patient can come in that day and get the HST, and the very next day we can have them on an auto PAP machine until after the surgery," Becker explains. "Then, if necessary, we can have them come in for a proper CPAP titration study. But at least they're covered preoperative, throughout surgery, and postoperative."
SERVING THE PROFESSION
While the eclectic range of IIS' programs has helped to save lives, improve performance and productivity, reduce health care costs, and combat disease, IIS aims to do even more. The company wants to further the reach and perfect the administration of sleep medicine. All of its programs are created to serve as road maps for other sleep labs, with the aim of improving patient care and sleep medicine.
Sleep labs have the opportunity to benefit from IIS' credibility and knowledge through its formal sleep school developed in 2007. The Business Training component designs an exclusive program to train sleep center employees to be prepared and enthusiastic about their role in providing patients with a compassionate, productive, and simple sleep lab experience.
IIS believes a well-trained, sympathetic staff means better patient outcomes, less staff turnover, more effective operations, and an increase in the bottom line.
Education, however, does not stop at the sleep lab. IIS also offers training and webinars to physicians looking to learn more about sleep medicine, which has increased disease awareness and advocacy.
Beyond education, IIS has made itself available to actually manage sleep labs and centers across the country, sharing its training and operations protocols, assisting with accreditation, and leading labs through every step needed to create a strong and profitable program that leaves patients satisfied and confident in their care.
"I'm trying to give these companies that can't do it on their own a leg up and we'll help lead them through what they need to do," Becker says. "There are so many things that we've spent years and years doing that we have it down to a science."
The Consulting program offers all of the expertise IIS has accumulated throughout the process of building itself into a gold standard sleep center operation. As an industry leader in offering turnkey solutions, joint ventures, management services, and consulting services, IIS offers programs customized to each client's particular situation.
How is IIS able to do all these things successfully? The company is willing to step away from the norm for the sake of the patient. Because of their pursuit of new avenues of diagnosis and treatment, it has been able to treat a broad population of patients, from truckers to surgical anesthesia patients, and to educate those involved in the sleep industry, from lab managers to sleep technologists. IIS' two-tiered approach of focusing on professionals and patients has led to successful patient outcomes not only for IIS but also for the many sleep labs IIS has partnered with and educated.
Glenn Becker, president and CEO of IIS, can be reached at (800) 481-3870, .
Tina Page is a freelance writer based in Lomita, Calif. She can be reached at .
---
Glenn Becker, CEO
International Institute of Sleep
Multiple LocationsGreater Florida
800.481.3870
intlsleep.com