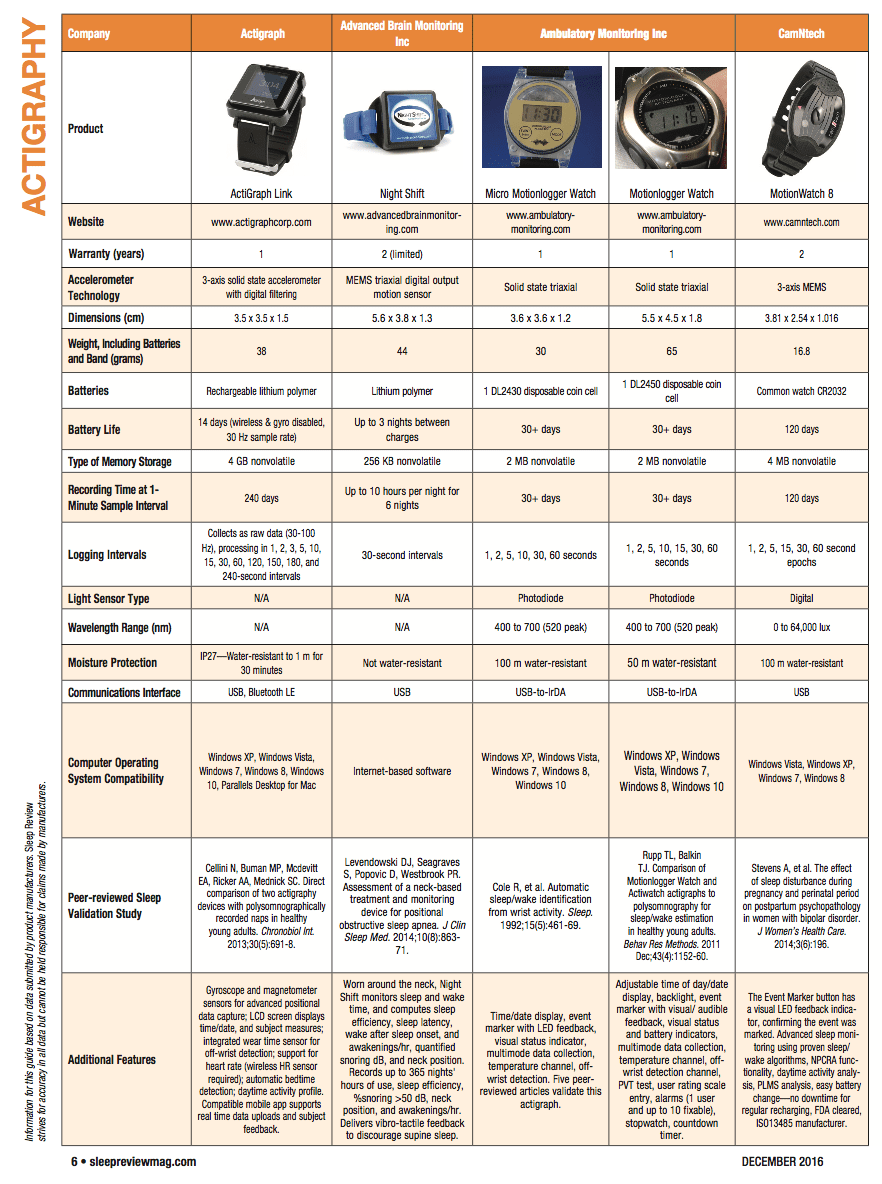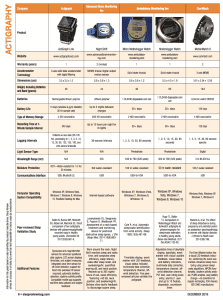 Compare 8 actigraphy devices side by side. Click on the thumbnail above or on "Actigraphy1216" to view the full matrix at a legible size.
The matrix compares actigraphy products across the following specifications:
Warranty
Accelerometer Technology
Dimensions
Weight
Batteries
Battery Life
Type of Memory Storage
Recording Time at 1-Minute Sample Interval
Logging Intervals
Light Sensor Type
Wavelength Range
Moisture Protection
Communications Interface
Computer Operating System Compatibility
Peer-reviewed Sleep Validation Study
Additional Features
The following products are included in this matrix: ActiGraph's Actigraph Link, Advanced Brain Monitoring Inc Night Shift, Ambulatory Monitoring Inc Micro Motionlogger Watch, Ambulatory Monitoring Motionlogger Watch, CamNtech MotionWatch 8, Condor Instruments ActTrust, Philips Respironics Actiwatch Spectrum PRO, and SOMNOmedics America Inc SOMNOwatch.
A version of this comparison guide was published in the December 2016 issue. If your company is missing, please e-mail sroy[at]allied360.com so you can be considered for the next update.