As the science and technology of sleep medicine have changed and evolved, so has the political climate of sleep medicine. A struggle for recognition and control of our profession within the medical community has taken the stage in some state capitol buildings as a number of quiet, dedicated sleep professionals have found themselves under attack, in a battle to preserve their scope of practice and even their jobs.
The need for professionals in sleep medicine to band together for mutual support in this scramble for recognition has never been greater. The relatively small number of sleep technologists, compared to other health care profession specializations, has left many feeling powerless when faced with restrictive regulations or laws looming on the horizon. In addition, continuing educational opportunities in sleep are often limited in many parts of the country.
With all this in mind, how do we as sleep professionals establish and protect what we see as our unique scope of practice? How do we help foster and promote standardized education and training, as well as make provisions for continuing education? The answer to both questions is a state professional sleep society.
A HUMBLE BEGINNING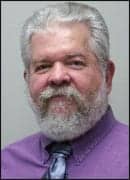 Henry L. Johns, BS, RPSGT, CRT, CPFT
When I first began envisioning the idea of a state sleep society, I talked about the idea to anyone who would listen. By chance, I mentioned the idea to an acquaintance from our national organization; she was willing to provide me with several important contacts and plenty of encouragement. At that time, there was no official assistance or support from anyone on the national level. I discovered that my newfound colleagues from around the country were eager to talk about the efforts in their home states, as well as provide me with copies of useful documents, such as bylaw templates, tax information, and, most importantly, suggestions based on their experience.
Some of my most helpful allies were the vendors, who regularly called upon our sleep lab. Representatives from PSG and CPAP equipment manufactures helped spread flyers and provided me with the addresses and contacts they had developed at other labs. With the help of one especially supportive rep, I had refreshments and a sponsor for a meeting room at a local hotel.
In preparation for an initial meeting, a neutral meeting place had to be found; I selected a location that was only blocks from our state capitol. I picked a date and started writing a letter, "Dear fellow sleep professional. …" In the letter I pointed out the problems we all have in common and the need to help and advise each other to reach our common goal of excellence in patient care. We all do the same job; why not talk about it? Why not meet for continuing education? I invited anyone interested to come and help form a state sleep society.
Within a few days of mailing our 40 or so letters, the e-mails started coming in and the telephone began to ring. People were responding in a positive way to my proposed meeting, and early on a Saturday morning in October 2003, we met. We had come from several different medical backgrounds with one thing in common—sleep.
I used Robert's Rules of Order and chaired the discussion. I discovered that I was not the only one in the room who felt strongly that sleep was a field separate from all others. So on that day, 11 technologists and one sleep doc met—the dirty dozen of sleep in Kansas. I asked them to vote on forming a state society for sleep medicine and all were in agreement. The vote was unanimous, and the Kansas Association of Sleep Professionals, KASP for short, was born.
GEARED FOR GROWTH
The next step was to choose officers to lead the new association; someone volunteered for each office, except president. The group had decided that I should be the first president and that Dr Bill Leeds, my medical director, should be our medical liaison. We all accepted the challenge. The professionals holding the new offices were night techs, shift supervisors, and department directors who all actively worked in sleep. In that first 3-hour meeting, we adopted bylaws, chose a logo, and set the ambitious goal of holding the first-ever sleep medicine continuing education session in our state. We set a date for our next meeting and adjourned.
You might be wondering how we managed to get so much done so fast? Preparation. I had copies of all the information that I had received ready for everyone to review. We were coming together to form an organization, and I knew that was going to require establishing goals, rules, and a form of governance to get anything done. It was important that no one institution or region of the state dominate the new organization, or it would not have a positive state-wide impact.
Within days, we had filed with the Kansas Secretary of State's office to be recognized as a not-for-profit professional society. This was done to obtain an Employer Identification Number (EIN) that is used to identify a corporation for tax purposes. It is also necessary to register with the US Internal Revenue Service. I will not offer tax advice, but the majority of professional societies, like chambers of commerce, file for a tax exemption as a 501(c)(6) organization. This allows the society not only to engage in educational and charitable activity, but also to advocate and participate in limited political activities that inform, educate, or promote their interests.
Once started, the momentum must be kept in order to maintain progression, so we scheduled meetings almost monthly through the winter and early spring. The meetings were advertised by sending flyers to every lab in the state. They were open to anyone working in the sleep field and held in a different location around the state each time; we started to achieve steadily growing attendance.
The first KASP continuing education program was planned and set up just 6 short months after our formation. We were invited to hold our program as a breakout session at the state respiratory care meeting and had more than 30 participants. We then scheduled another program to be held in the western half of the state in October, our first anniversary. Holding the educational programs was a demanding task. We discovered that putting on a program required a lot of planning, communication, support, and money. One program a year would be our limit. Though challenging, we discovered that as an association we could set and achieve goals.
ADVOCACY AND OUTREACH
The goal of holding an educational conference once a year seemed like something we could accomplish, and the board voted to continue offering a yearly program. KASP has enjoyed success for 5 years now with an ever-growing educational program. At our fifth anniversary program, we were fortunate to have Dr William Dement, along with other nationally and locally recognized speakers, and more than 100 participants.
Stay updated on local legislation impacting your sleep center. Subscribe to Sleep Report.
But education is not the only reason to have a state sleep society—part of the mission should be advocacy for both the public and the profession. During our first year, KASP went to work trying to raise public awareness of sleep disorders. One of the first things we did was to request a proclamation from the Governor's office, declaring April as "Sleep Health Awareness Month" in our state.
Advocating also means meeting with state officials to work on improving coverage of sleep-related services for Medicaid recipients. These efforts require a lot of letter writing, visits, and presentations to help educate and convince state agency decision makers of the importance of sleep in maintaining healthy physical and mental well-being. Any effort to form a state society takes time, effort, support, and encouragement. Those involved will give of both their time and treasure to make it a success. Egos must be laid aside, and everyone needs to give in order to get the benefit. I would encourage you to become active in your state sleep society; if you have one, volunteer for a committee or help at a meeting. If you don't have a state society, work on starting one. It is not impossible. You will find a lot of support and help, if you look. The AAST and AASM now offer assistance in getting a state society started, but it takes you to get it rolling. It only takes a few phone calls or e-mails to get rolling toward success.
---
Henry L. Johns, BS, RPSGT, CRT, CPFT, has worked in sleep medicine for more than 18 years (and more than 35 years in respiratory therapy). He is director of sleep and respiratory services for Pulmonary & Sleep Associates of Topeka, Kan. Contact him through sleepreviewmag@allied360.com.