As its 20th national conference, FOCUS Spring 2016 brings education and fun to already exciting Music City USA.
ADVERTISEMENT
FOCUS Spring 2016 is FOCUS's 20th national conference, an incredible achievement that has now attracted over 40,000 respiratory therapists and sleep technologists who continue to call it the best conference in their respective professions and an incredible value. It returns May 6-7, 2016 (with pre-conference workshops on May 5) to the magnificent Gaylord Opryland Hotel in Nashville, Tenn—a 2,800 room hotel under a gigantic greenhouse that is probably unlike any other hotel you've ever seen. Chairman Bob Miglino says they're pulling out all the stops, so if you've still never been to a FOCUS conference, make this 20th anniversary conference next Spring. It is your tax-deductible "mini-getaway" and a great excuse to visit exciting Nashville.
Attendees will enjoy the 4-star Gaylord Opryland hotel, which usually charges $229+ per night (and a resort fee of $18 a day), for only $169 per day with the resort fee waived—and that $169 rate is good for up to quad occupancy, which can save significant money for families or those willing to share a room with colleagues.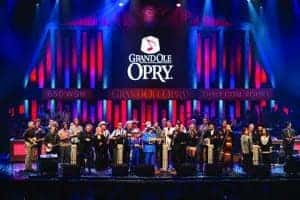 FOCUS attendees will benefit from hearing speakers including Dr Neil MacIntyre, Dr Robert Kacmarek, Rob Chatburn, Bill Pruitt, Dr Steven Carey, Dr Catherine Kier, and Carl Mottram, just to name a few. In the realm of sleep medicine, FOCUS has already procured Dr Frank Roman, Dr Jose Colon, and Robyn Woitdke, plus many more. The BRPT will once again conduct its Clinical Sleep Educator Certificate program and the Association of Asthma Educators will conduct a special exam review for those who wish to sit for the AE-C credential. FOCUS will also hold a special 4-hour workshop that fulfills mandatory state requirements in such topics as medical ethics, patient safety, infection control, and emergency preparedness (especially important to Tennessee attendees as some of these topics were made mandatory).
For fun, FOCUS will hold three food functions in its exhibit hall and feature a FOCUS Attendees Have Talent variety show with judges and cash prizes the night before the conference starts. They've also purchased excellent seats to the Friday night (May 6) Grand Ol' Opry show, which can be purchased from FOCUS.
We doubt if you'll ever be able to visit beautiful Nashville more economically (while writing-off most of the expenses of attending on your taxes) as you can via FOCUS. So ask yourself—just how often does a tax-deductible trip to Nashville come along?—then seize the opportunity.
Both Sleep Review and RT magazines have been attending, reporting on, and exhibiting at this conference for years and we can attest to the fact that it is an excellent show and an extraordinary value. But don't take our word for it. Here's a smattering of what people have been saying:
"A great conference. I learned a great deal and had a lot of fun. It was my first, FOCUS conference but it won't be my last"—Chris McCormick, RRT, W. Virginia University Hospitals
"I was able to bring my wife for only $150 extra. She enjoyed it immensely, even attending a few lectures and she gained an appreciation of what we do as therapists."—Joseph Oliveira, RCP, Doctor's Medical Center, Oakdale, Calif
"FOCUS conferences are the best; great speakers, great topics, lots of fun and the volunteer FOCUS 'crew' is priceless."—Kathleen McGeary, LRCP, Altoona Reg. Health System, Altoona, Pa
"This conference attracted me because of its claims of value. It turned out to be all true; a lot included in a very fair price."—Jorge Gallardo, RRT, Healthsouth, Tucson, Ariz
So, what's on tap for FOCUS 2016? Besides the excellent speakers and topics, FOCUS will be giving away a 2016 Ford FOCUS automobile or $10,000 cash, and the conference will feature a large exhibit of antique medical equipment with curator John Weissleder, RRT, on hand explaining and demonstrating everything in the collection. There'll be a fun "respiratory arcade" as well and FOCUS's variety show FOCUS Attendees Have Talent. Bring your talent and perform for everyone's enjoyment and maybe win a prize!
There will be two keynote addresses this year, one specifically geared to respiratory therapists and the other to sleep techs.
FOCUS allows attendees to bring their significant others for only $150 (no CEUs) or $300 (includes CEUs, a $50 discount). Active military and all veterans receive a $150 discount, the highest FOCUS has ever given; students too can attend at a significant discount. People who register for FOCUS AND either the BRPT or AAE program also receive 20% off both programs.
But let's not forget where this conference is being held—beautiful, exciting Nashville—Music City USA. Seize the opportunity to make either a full-fledged vacation or at least a mini-getaway out of the FOCUS conference this May. Attendees can have that excellent rate at the Gaylord for 3 days before and 3 days after the conference as well (subject to availability).
What really makes this conference so different is the attention to detail chairman Bob Miglino, RRT, and 35+ of his RT and sleep "crew-members" put into the conference each year. They are everywhere, even bussing tables when not introducing speakers. Each one looks at the conference as a party put on BY colleagues FOR colleagues. A party—with 60+ lectures, packaged as affordably as possible. Bob Miglino has even written an excellent article on how to greatly increase your chances of receiving reimbursement to attend; read it on www.foocus.com.
By the way, FOCUS will also be running concurrently on May 6 and 7, a 2-day, 15-credit CCRN/PCCN review course for nurses who plan to take those respective exams, so tell your nursing friends to come to that part of the conference as well. Information for that program is available at www.focusonnursing.com
FOCUS is a first-rate conference that exemplifies the best of our professions and one that has become the largest, most comprehensive combined show for respiratory care and sleep medicine in the world! Many, including numerous speakers, have remarked that they have never been to a more organized, smooth-running conference where at the same time they had so much fun, and "newbies" have commented that although it was their first FOCUS conference, it wouldn't be their last.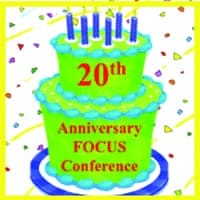 The FOCUS conference has a special magic, an uncanny combination of a professional academic symposium replete with fun, laughs, and good times at every turn. It's the antithesis of being the "same old stuffy thing." Each year, FOCUS comes up with innovative ideas that leave 99% of the attendees WOWed. People don't like the FOCUS conference—they LOVE it—and this year, with its location in Nashville, thousands more will love it again. So come on down and enjoy the conference with us—and don't forget to come by our booth—#310—to say hello!