By Theresa Krupski, RPSGT, RRT
The BRPT responds to commonly asked questions about changes to its education initiatives.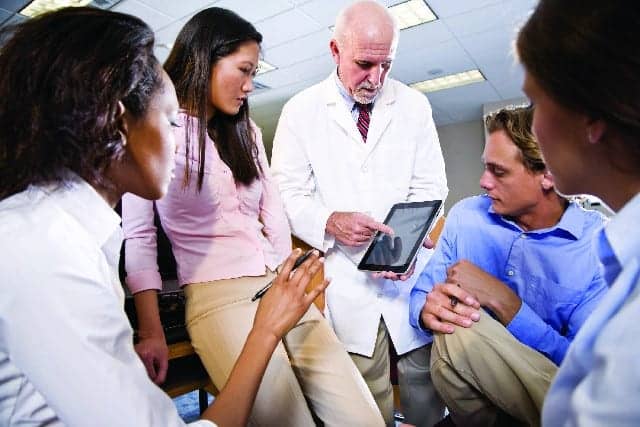 The BRPT has made great strides over the last few years in terms of the educational offerings and resources it provides credential holders, educational providers, and exam candidates. RPSGT recertification, which requires 50 hours of continuing education credits over a 5-year period, went into effect in January 2011 and has been embraced as a natural expectation of being an RPSGT. In March of this year, new exam eligibility changes went into effect in an effort to make examination requirements for clinical experience more flexible for those working adjustable schedules. The Sleep Technology Approved Resource (STAR) Program was introduced in April. Below are some of the most frequently asked questions the BRPT has received as a result of these and other recent changes.
EXAM ELIGIBILITY CHANGES AND NEW EXAM BLUEPRINTS
Q: Why did the BRPT make changes to the eligibility requirements?
A: The changes primarily impact the clinical experience component. We changed how candidates track the clinical experience requirement to make it more flexible for those working adjustable schedules and to help meet the clinical experience requirements in states where on-the-job training isn't permitted. We no longer require paid clinical work experience, but clinical experience remains an important element of an applicant's training through Pathways #1, #2, and #4 of the RPSGT exam.
Q: What is Pathway #5?
A: Pathway #5 was established for international candidates performing polysomnography after completion of post-secondary education required for practice in their country. It was developed in collaboration with our international colleagues to better meet international candidate needs and circumstances. The existing exam pathways were created with the US work and education systems in mind. Over time, as our international candidate numbers increased, we found that we could not easily fit the foreign education requirements to practice into our existing eligibility pathways. This made it frustrating for international candidates trying to provide the documentation needed to meet exam eligibility. The new pathway has greatly improved the application process for international candidates.
Q: What's different about the new exam blueprints?
A: The 2012 Job Task Analysis, a comprehensive survey of working sleep technologists, found that a greater variety of procedures and therapies are being performed, and there is an increased focus on unattended portable monitoring, pediatrics, patient education, and compliance. The new blueprints address these areas. In addition, the new blueprints include general and specific knowledge statements to better prepare candidates. Lastly, the new blueprints (effective on exams July 1, 2013) are built against the revised AASM Manual for the Scoring of Sleep and Associated Events (Version 2). It's important to remember that the exams are also built against recommended guidelines and standards, not specific lab protocols.
SLEEP TECHNOLOGY APPROVED RESOURCE (STAR) PROGRAM
Q: What is the STAR program?
A: Launched in April 2012, the STAR Program was created to recognize educational resources approved to meet BRPT exam eligibility. There are currently not enough CAAHEP and CoARC accredited polysomnography education programs to meet the demand for sleep technologists. Consequently, BRPT maintains on-the-job experience pathways for certification that require completion of an alternative STAR-designated educational program. BRPT has been reviewing and approving alternative education programs for exam eligibility for several years; these programs now receive the STAR designation and are tracked by a STAR provider code, which allows the program provider and BRPT to track candidate performance on the BRPT exams. The STAR program also is used to recognize international education programs whose students often take the RPSGT exam. BRPT strongly encourages its STAR programs to seek CAAHEP or CoARC accreditation, the highest standard for polysomnography technology education.
Q: What is a STAR-designated program?
A: A STAR-designated program means it has been approved by the BRPT exclusively for the purposes of BRPT examination eligibility for both the RPSGT and CPSGT exams. STAR designation is only reserved for programs that do not have current CAAHEP or CoARC accreditation. Once CAAHEP or CoARC accreditation is obtained, STAR approval is no longer valid. BRPT reviews program compliance with the education content outlined for STAR approval, but does not evaluate, endorse, or accredit the educational program.
Q: What are the different educational categories for STAR-designated programs?
A: STAR-designated programs fall into three educational categories:
• Self-Study: These programs consist of self-paced education programs that are often computer based.

• Focused: These programs include self-study or classroom education, and a minimum of 80 contact
hours of lecture and on-site skills training. Most international education programs fall into this category.

• Focused 2: These programs include a minimum of 80 contact hours of lectures and on-site skills
training and must be paired with a Self-Study program. The Focused 2 and Self-Study programs can be
from the same STAR provider or different STAR providers.
Q: Does a current A-STEP accredited program need to apply for STAR-designation?
A: A program that has been granted accreditation as an A-STEP provider is already recognized as a STAR provider under the A-STEP umbrella. A separate STAR application is not required unless the program wants to be recognized and tracked separately with its own STAR provider number. BRPT has been accepting A-STEP programs for exam eligibility since the A-STEP program began. However, over the years, other education programs also were developed such as the Atlanta School of Sleep Medicine and Technology Online Foundation of Sleep Technology. The STAR program allows BRPT to recognize these other alternative education providers in addition to A-STEP, and to assure a minimum educational standard from all providers.
OTHER AREAS OF INQUIRY
Q: Why did the BRPT create the Continuing Sleep Technology Education (CSTE) Program?
A: The CSTE program established BRPT as a continuing education granting organization, designed to specifically meet the needs of sleep technologists. Our real goal was to facilitate and expedite the approval of high-quality continuing education opportunities from a wide variety of sources. When a BRPT credential holder obtains CSTEs, the credits are uploaded at no cost to the BRPT's recertification portal, which has proven to be a very popular feature.
Q: Why did the BRPT partner with the Atlanta School of Sleep Medicine to develop the Online Foundation of Sleep Technology?
A: We feel it's important for exam applicants to have as many high-quality education options as possible for establishing exam eligibility (the Online Foundation is accepted by BRPT for RPSGT exam Pathway #1 and the self-study eligibility requirement for Pathway #4). The Online Foundation is only in its second year, but it is quickly gaining momentum, getting rave reviews and boasts an 80% pass rate for the RPSGT exam.
Q: Should I participate in one of the BRPT's Clinical Sleep Educator certificate programs?
A: That depends on your interests and career goals, but it's certainly a good way to expand your skill set in this evolving field. BRPT launched its CSE program in 2012, and to date we've held three courses with more than 800 participants (the next CSE course will be offered September 12 in Louisville, Ky). The majority of individuals who have the certificate work closely with sleep patients in a focused clinical setting and include sleep technologists, respiratory care practitioners, and nurses. BRPT anticipates offering a CSE credential in 2014.
The CSE program is designed to pro- vide licensed or certified health care providers with basic tools and knowledge to work with patients and the public to build self-awareness and understanding of sleep quality, the importance of sleep, and the recognition of signs and symptoms of sleep disorders, primarily sleep apnea. The program focuses on techniques to communicate with patients and how to troubleshoot issues for patients who are struggling with, or having a difficult time adjusting to, treatments for sleep apnea.
Q: Who's eligible to apply for the Andrea Patterson Memorial Scholarship?
A: Scholarship applicants must be enrolled in or accepted by a CAAHEP-accredited program in polysomnography or a CoARC-accredited program with a polysomnography add-on. The Andrea Patterson Memorial Scholarship Program awards a $2,500 tuition grant each year to a promising student of polysomnography; it's now in its fourth year and we are accepting applications until November 1.
Q: Where can I obtain free continuing education credits?
A: A number of organizations offer free continuing education credits and they are usually posted on professional and industry websites, message boards, and online forums. BRPT partners with Sleep Health Management Resources to offer three free webinars each year. The next BRPT/SHMR webinar will take place July 29 to August 2 and is titled Sleep Issues Facing Women.
Q: What educational resources should I use to prepare for the RPSGT exam?
A: There are many good textbooks and references available, along with practice tests, study guides, and board prep courses. As a general guideline, consider using one or two basic sleep technology text- books for your studies, the International Classification of Sleep Disorders, the AASM scoring manual, and selected AASM standards and guidelines relating to titration, indications for testing, MSLT/MWT, and unattended portable monitoring. You should read the RPSGT Candidate Handbook carefully and become familiar with the RPSGT Exam Blueprint. Both the Handbook and Blueprint are available at no charge at www.brpt.org.
Q: What is the most important tip for taking the RPSGT or CPSGT exam?
A: Individual lab protocols and recommendations by authors may differ subject to interpretation, therefore you should respond to exam items based on universally accepted industry guidelines and recommended practices when they are avail- able (eg, AASM practice parameters and guidelines). Familiarity with the standards and guidelines is key to successful preparation for the exam.
Q: What other educational initiatives does BRPT have in the works?
A: BRPT is looking closely at exam statistics to help identify and enhance study
materials for candidates who are having difficulty passing the exam. We are working with educators to develop a communication and resource forum. We are pre- paring to post a job opening for a director of resources and education, which is an exciting new initiative for BRPT. Having someone employed full-time to help us meet the informational and educational needs of our candidates and credential holders will let us achieve many of our strategic objectives. –SR
---
Theresa Krupski, RPSGT, RRT, is BRPT president-elect. Questions for the author can be sent to [email protected].